Jouw filters hebben geen resultaten opgeleverd
Probeer filters te wissen om resultaten te zien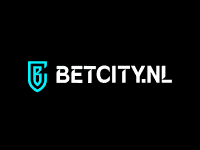 Storten met iDeal, bank en CC
Uitgebreid wedden aanbod
Top klantenservice
Regelmatig promoties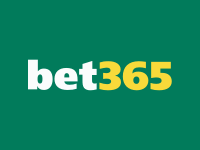 Storten met iDeal
Groot aanbod
Livestreams
Online casino beschikbaar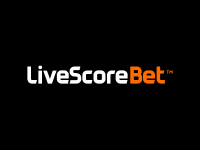 Accepteert iDeal
Mooie bonus voor nieuwe spelers
Online casino beschikbaar
Nieuw op de markt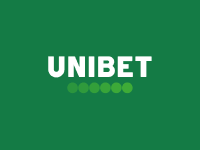 Meer dan 35 sporten beschikbaar
Livestreams bij sommige wedstrijden
Grote internationale aanbieder
Gemiddelde payout rate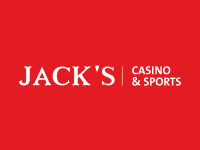 Nederlands
Live wedden
Sterke promoties
Nieuw op de markt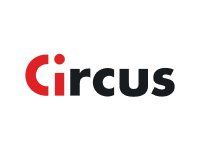 Groot bonus aanbod
Ruim aanbod
Goede odds
Eerste storting enkel met iDeal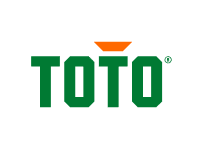 Accepteert Nederlanders
Storten met iDEAL
Beperkte stortingsmogelijkheden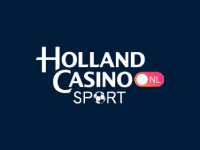 Livestreams beschikbaar
Mooie welkosmtbonus
Ruim 19 sporten beschikbaar
Een eigen poker platform
Navigeren door de website op desktop niet altijd even makkelijk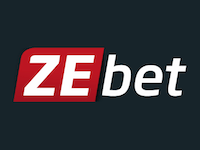 Grote bookie met veel internationale ervaring
Loyaliteitsprogramma voor Nederlanders
Lagere odds op kleine evenementen
BOOKMAKERS VERGELIJKEN | BETTING SITES NEDERLAND & BELGIË
Wedden op voetbal en sport wordt steeds populairder. Door de opkomst en het gemak van internet gebeurt dit steeds vaker online. Online wedden is mogelijk bij een online bookmaker en door de stijgende populariteit van online wedden zijn er steeds meer bookmakers beschikbaar waar jij je weddenschap kunt plaatsen. Wij vergelijken voor jou bookmakers die klanten uit Nederland en Belgie accepteren zodat jij jouw geschikte betting site kunt kiezen. Bookmakers Vergelijken doen wij aan de hand van een achttal stappen. Enerzijds vind je informatie terug over hoe de verschillende onderwerpen bij een bookmaker in zijn werk gaan en anderzijds vind je onze ervaringen per stap terug.
Bookmakers Vergelijken in 8 stappen
1. Account aanmaken: Allereerst lichten wij voor jou toe hoe je bij de verschillende Betting Sites een account kunt aanmaken. Het gehele registratieproces lopen wij voor je door. Ook vermelden wij hierbij of een bookmaker wedders uit zowel Nederland als Belgie accepteert of slechts een van beide landen. Door te lezen hoe registeren bij een bepaalde bookmaker in zijn werk gaat, verloopt jouw registratie zo snel en succesvol als mogelijk.
2. Geld storten / Betaalopties: De eerste stap na je registratie is het storten van geld in je account. Nagenoeg alle bookmakers bieden verschillende betaalopties. Ben jij echter op zoek naar iDEAL bookmakers die specifiek wedden met iDeal of Bancontact / Mister Cash aanbiedt? Ook dan vermelden wij dit voor jou. Een voorbeeld van een bookmaker waarbij je kunt storten met Bancontact is Unibet. Op de Unibet Geld Storten pagina lees je alles over hun betaalopties.
3. Bonus / Promoties: Nagenoeg alle bookmakers bieden een Welkomstbonus aan, de beste welkomstbonussen vind je terug via ons Sportweddenschappen Bonus Overzicht. Er zijn echter bookmaker die naast een aantrekkelijke welkomstbonus ook veelvuldig aanvullende promoties aanbieden. Dit kan varieren van stortingsbonussen tot acties specifiek voor een wedstrijd. Wedders die graag wedden met veel specials en promoties kunnen dan ook het beste kiezen voor een bookmaker met veel promoties.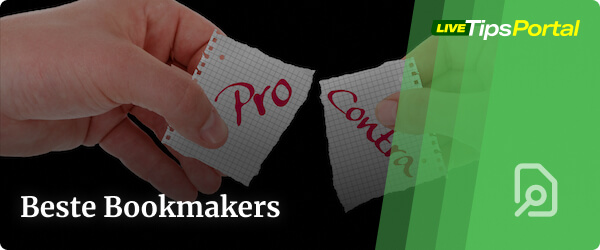 4. Uitbetalen: Alle Betting Sites die je op onze pagina terugvindt zijn Betrouwbaar. Wat betreft het uitbetalen hoef je je dan ook geen zorgen te maken. Toch zitten er verschillen in de aangeboden uitbetaalopties van de verschillende bookmakers. Lees dus altijd even na als je voor een bookmaker kiest of zij de door jouw gewenste uitbetaalopties aanbieden. Doorgaans kun je bij de meeste bookmakers uitbetalen via een bankoverschrijving, Neteller en Skrill.
5. Wedden Aanbod: Veel wedders zijn bij de keuze voor een bookmaker geintresseerd in het aangeboden Wedden Aanbod. Kun je bij een bookmaker live wedden en welke competities worden aangeboden? Dat zijn twee veel gestelde vragen die wij voor je antwoorden. Ook bekijken wij hoe groot het live wedden aanbod is en of de quoteringen aantrekkelijk zijn.
6. Mobiel Wedden: Online wedden is steeds populairder geworden en ditzelfde geldt voor het mobiel wedden. De opkomst van smartphones en tablets heeft veel betting sites doen besluiten om een geschikte mobiele website aan te bieden. Naast een geschikte mobiele website bieden steeds meer bookmakers ook een Bookmaker App aan, dit vergroot je speelgemak. Per bookmaker bekijken wij of zij een goede mobiele website hebben en of je er een app kunt downloaden. Alle bookmakers met een App vind je ook terug in onze Mobiel Wedden sectie.
7. Klantenservice / Contact: Mocht je een vraag hebben die je aan de bookmaker wenst te stellen, is het prettig als zij zo snel en correct mogelijk reageren. Punten die hierbij meespelen zijn ook of er een Nederlandstalige support aanwezig is en via welke kanalen je de bookmaker kunt bereiken. Zodoende kijken wij voor jou of de geselecteerde bookmaker een live-chat heeft, een e-mailsupport, of zij telefonisch bereikbaar zijn en hoe klantvriendelijk en in welke taal dit gebeurd.
8. Conclusie / Beoordeling: Aan de hand van bovenstaande 7 punten concluderen wij uiteindelijk wat de positieve en negatieve punten zijn van een bookmaker en welke totaalscore tussen 0 en 10 zij verdienen. Op die manier weet je zeker dat je een geschikte Betting Site voor jou gekozen hebt. Mocht je later willen kiezen voor een andere bookmaker? Dan is dat uiteraard geen probleem. Wij vergelijken telkens de nieuwste bookmakers en raden je dan ook zeker aan regelmatig een kijkje op deze pagina te nemen.