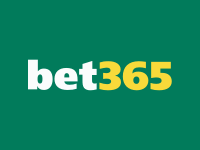 Bet365 Sportsbook
Advantages and disadvantages
One of the leading bookmaker worldwide
Many betting offers & large sportsbook
Livestreams
No local currencies
At Livetipsportal, we like to acknowledge that choosing the best bookie is often subject to personal taste. After all, each and everyone has a different impression about all the legally operating bookmakers. However, if there is one bookie that consistently ends up on almost every list of top online bookmakers, it would be Bet365. So, what is the secret to their success? Are they truly among the best betting sites in Africa? You should find out, as our reviewers here at livetipsportal.com puts the online bookmaker Bet365.com through its paces, giving you a detailed report on all you need to know about the strengths and weaknesses of this online bookmaker with regards to sign-up process, deposit and withdrawal options, usability, the scope of sportsbook as offered by the bookie, the customer service and a touch of personal experience of the bookie. We hope that the experiences we gained in analyzing this popular bookie will provide you with a concise yet profound overview, and a résumé that proves satisfying to all sports-mad bettors.
BET365 COMPANY INFORMATION
Bet365 is one of the big players in the online betting industry. The brand is a trademark of Hillside (Sports) ENC, a Malta-based company. It is regulated in the United Kingdom as well as in Malta.
All started in 1974 in the UK. Peter Coates, founder and helm of the company's leadership until 1995, established a chain of betting shops called Provincial Racing. In 1995 he gave up the chairman position in favor of his daughter Denise Coates.
In 2000 things in the online business began to become serious. Denise purchased the Bet365.com domain from eBay. After that, she developed an online sports betting platform from a Portakabin in Stoke-on-Trent for the rest of the year. The bookmaker went live in March 2001.
With over 45 million customers, and 20 years of excellent service, Bet365 has climbed to its climax in the world betting market. They currently accept more than $70 billion in bets every year, and not many companies can match those figures.
Bet365 could not have reached these figures without trying to attract as many customers as possible, which includes African bettors. Bet365 Africa represents the company's effort to conquer the world betting market. It already has a presence in Nigeria, Ghana, Kenya, Zambia and Uganda.
NOTE: Bet365 is not available in some African countries such as South Africa, thus why we make available the best betting sites in Africa to feed you with the best options in African betting industry.
Deposit
SIGN UP AT BET365.COM
Before we can get down to business and enjoy the ultimate betting experience, we have to sign up at the bookie's site. In our opinion this early stage already sorts the wheat from the chaff in many cases. You get to the sign-up screen via a rather unflashy link which then opens a pop-up window – a process which is fairly common on this particular site. In order to successfully complete the sign-up process, the user then has to enter the customary data including country, name and title, the user's date of birth, their complete address, e-mail address, username, and password. Furthermore, the user is obliged to give their phone number and an additional security number which serves an identification purpose in the customer service at bet365. Giving the address details turns out to be a slightly cumbersome task as it requires the additional 'Find Address' button in order to validate the user's input.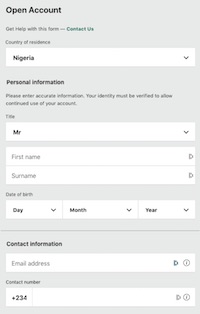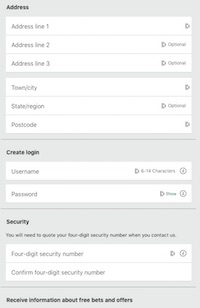 © Bet365 (screenshot from 24.11.2021, 16:30h)
Bet365 Sportsbook Sign-Up Offer
Bet365 provides a fantastic welcome bonus for all new customers. For customers from Ghana, Uganda and Zambia – 100% up to $30 in Bet Credits.
All you are required to do is sign up, deposit and wager $10 or more, and they will match your qualifying deposit up to $30 in Bet Credits, or its equivalent in other currencies.
For customers from Nigeria and Kenya – 15% in bet credits up to $60. Deposit $10 or more to match your qualifying bonus from 15% up to $60 in bets credits, or its equivalent in other currencies.
We consider the Bet365 welcome bonus to be on par with other top African betting sites, if not better than most. Additionally, this bookie offers a great selection of other betting promotions such as Acca insurance, reload bonuses etc.
To release the Bet Credits, you need to bet your qualifying deposit amount – once the bet(s) are settled, the Bet Credits will be added to your account. Your qualifying bets must be at min odds of 1/5 or larger and any cashed out bets will not count. Once the Bet Credits have been added to your account you can use them to place bets by selecting 'Use Bet Credits' on your bet slip.
MAKING A DEPOSIT
In order to be able to finally start betting, you have to make a deposit into your bet365 account, and luckily, the payment options at Bet365 do not disappoint either. There are several ways of doing so. Besides the usual options such as payment via credit card, bank transfer, or e-wallet systems which are available on most online betting sites, bet365 also accepts deposits made with PayPal. The deposit limits vary according to the respective manner of payment. The minimum deposit mostly ranges from $10 to $50, with bank wire transfer having the highest minimum deposit. Interestingly enough, however, the limit for a bank transfer is extremely high at $100,000. Overall, there are 16 different ways of making a deposit at bet365. Sadly, though, specifically African payment methods such as M-Pesa and Mobile Money Services (MTN, Vodafone, and AirtelTigo) are not available.
However, we are happy to report that bank cards work for all African users. All transactions are quick, easy and not subject to any fees.
Another downside to Bet365 Africa is that, it does not offer a lot of currencies as options for African users. As far as we can tell, no African currencies are accepted at Bet365, so you will have to get acquainted with currency conversion rates and stick to ones like USD or EUR.
Done with making the deposit and claiming your welcome bonus? Let's get cracking then!
Payout
Every successful punter wants to withdraw their generated profits at some point and in the most feasible way possible. As a result, we appreciate that all the deposit methods available for Bet365 Africa can be used to withdraw funds with ease. Bet365 offers about 7 different options of withdrawal. The image below illustrates all options including maximum and minimum payout levels.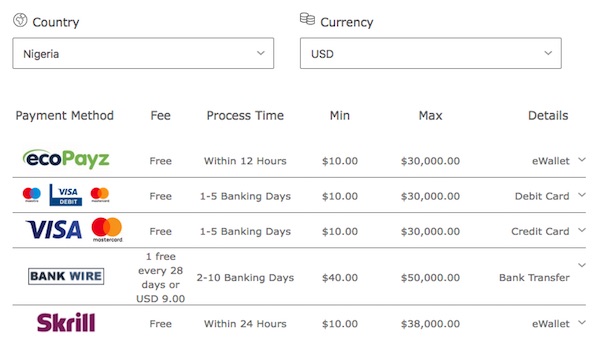 © Bet365 (screenshot from 24.11.2021, 16:30h)
Important notes:
No Skrill in Kenya
No ecoPayz in Uganda
No Skrill or ecoPayz in Tanzania
Betting
USABILITY
In order to stay on top of things when betting, it is vital to have a betting site that provides a solid overview in a flawless design. In terms of design, the web developers at bet365 seem to have chosen a rather unconventional path. They came up with a dynamic site, which makes effective use of the whole screen and is mainly covered in green and grey, thus creating a slightly darkish atmosphere. The navigation bar, which is located at the top of the screen, provides the direct links to the current events in the sportsbook as well as supplementary offers.
To ensure that customers will find their way when looking through the sportsbook at bet365, the site is equipped with a big navigation bar on the left-hand side that lists all different sports as well as supplementary offers. One can hardly fail using this simple yet effective manner of navigation, and this type of design has been successfully employed by other online bookmakers. The option to hide the sidebar which reduces the navigation bar to small icons indicating the respective kind of sports is a detailed and really cool feature. The website mainly uses Flash which makes it impossible to right-click, or to open new tabs, and hence a lot of the site's content is managed by means of pop-up windows.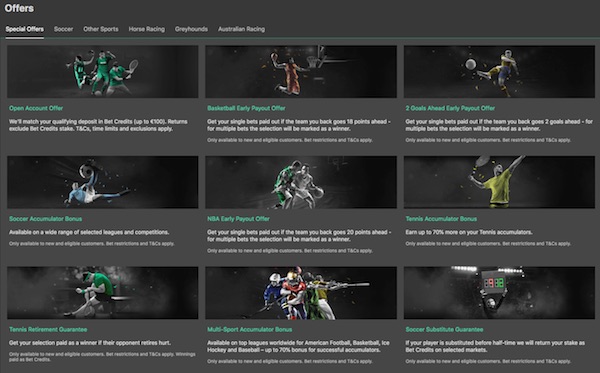 © Bet365 (screenshot from 24.11.2021, 11:00h)
Overall, the front page is, unfortunately, rather confusing due to the fact that it offers a lot of information from live games to various upcoming highlights at once. It takes some time to get used to the scope of content. Once this learning period is over, however, the user will be quick to intuitively navigate through the vast sportsbook. Furthermore, the dark coloring of the homepage makes for a softer and hence more agreeable view than gaudier and flashier betting sites do.
The betting itself takes place in the bet slip menu on the right-hand side which opens as soon as you choose to make your first bet. If you decide to place bets on several games, the site will offer you multiple bet options such as (Super)Yankee and Trixie (you can find explanations of these technical terms in our sports betting ABC), from which you can choose whatever suits your strategy best.
Another aspect to be highlighted is the fact that on the first try in our livetipsportal.com bookie test, it only took us three clicks to bet on a game that was not listed on the home page, due to the respective league being ranked lower. This is clearly an indication of how user-friendly bet365.com is. This high degree of usability is achieved by dispensation with larger images and a plain, no-nonsense design policy that allows the user to quickly navigate through the portal's massive content.
The betting process works as follows: Firstly, you choose the odds you want to play at. Consequently, you choose from the various bet options on your bet slip before you finally enter the stake which you want to risk. As soon as you decide to place several bets, the bet slip will indicate the different bet options from which you get to choose your favorite one. Keep in mind that bet365 does not provide any e-mail or SMS notification system to inform you about the results on your bet slip.
LANGUAGE SELECTION
To guarantee customers across Africa of a good betting experience, bet365 offers a great variety of languages. Punters from all over the world can choose from 14 languages in the language selection menu.
Let us now proceed to the most important part of our livetipsportal.com bookie review of bet365.com, the sportsbook and the range of events.
One of the most important aspects in finding the best bookmaker, apart from the variety of options for making deposits and cashing out, is the range of events and options offered in the sportsbook. At bet365.com, the sportsbook is absolutely outstanding. Customers can choose from a seemingly inexhaustible variety of sports with countless events in all sorts of leagues. Especially when it comes to football, it is virtually impossible to miss a game as bet365.com offers almost every league in the sport. Fans of all different kinds of sports will thoroughly enjoy the betting experience as bet365 offers almost every form of competition you can punt on, from snooker to football.
Furthermore, when it comes to odds, it would not be enough to say that Bet365's are competitive. In most African betting sites reviews and ratings, when people say "competitive", Bet365's odds are what other bookies are competing against. They are considered the baseline, the model of what a top-rated online bookie is supposed to look like and operate.
Overall, we can definitely assure you that the bet365 sportsbook leaves nothing to be desired.
You can make use of our well-researched betting tips at livetipsportal.com for greater winnings.
THE BET365 SPORTSBOOK AT A GLANCE
The bet365 sportsbook is a true revelation to every passionate punter. To test the whole range of different bet options turns out to be an almost impossible task, and the sheer extent of the sportsbook offers the customer a great deal of entertainment and thrills 365 days a year. To keep up this entertainment level in the daily process of punting, bet365 offers a multitude of bet options. For instance, we were able to choose from 79(!) different bet options in a football match in the Austrian Bundesliga. With an offer like that, every customer is guaranteed to enjoy the best of experiences in betting.
Therefore, even the most proficient and versatile pro bettors will find ways and opportunities to implement their betting strategies. Besides the usual options such as full time result, correct score, double chance and over/under, bet365 also offers Asian Handicap Bets, scorecasts and wincast bets. All these options contribute to an excellent punting experience that really stands out in comparison to other bookmakers.
Furthermore, the increasingly popular sell-your-bet option is offered at bet365 and is referred to as 'Cash-Out'.
The live in-play offer at this online bookie site is without equal. Any game can be predicted and dissected in real time and in a number of different ways in order to ultimately make the withdrawal as pleasurable as possible.
The minimum unit stake at bet365 is at a low 0.1 €, which is equivalent to 10 pence, which guarantees a great deal of entertainment due to the many different ways in which you can place your bets.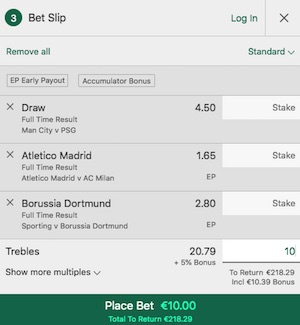 © Bet365 (screenshot from 24.11.2021, 11:00h)
Furthermore, the bookmaker offers a section on financials which is oriented and determined by the current stock market performance. This might be an additional appeal to adrenaline junkies as well as business students. Additionally, bet365 offers an online casino, a poker program, and various games and slots in the submenu 'Vegas'.
Another great thing about bet365 Africa sportsbook is the livestream feature (Bet365 bookie live streaming), which covers almost every game you can bet on. The livestream feature can be used as soon as your deposit has been received on your account, or if you have placed a bet within the last 24 hours. Unfortunately, you cannot view the livestream in full-screen mode and it is only available in a relatively low resolution. However, the sheer range of different livestreams compensates for these shortcomings and proves to be a great feature for all sports and betting aficionado.
A rather pedestrian result feature and live scores are also available on the site.
Betting with the bookmaker's mobile app
Punters who don't want to waste more time than necessary in front of a computer screen are able to place their bets using the latest mobile version of bet365.com. You can have a look at Review of betting apps here at Livetipsportal.com to get acquainted with the best betting apps in the industry.
Support
To make sure that the customer is king at bet365 Africa, the customer service is available at all times via live chats, a toll-free hotline, a contact form system, and a special e-mail address for support. This broad range of support allows for quick answers and solutions to all sorts of questions and problems on short notice.
Conclusive verdict on bet365.com sportsbook
As our bet365 review score highlights, in our point of view this betting site is one of the very best around. It provides a complete online experience for every punter. The range of sports and betting markets is extensive throughout, so regardless of what you want to have a flutter on, bet365 will most likely have a book open for it.
200,000 live streams every year is unrivalled in this industry, and bet365's in-play betting software is top drawer, with less suspended market time than any other operator. Mobile bettors are also treated with first-class service. The bet365 app comes loaded with additional features to complement the live betting and streaming services.
Lastly, the bet365 bonuses and promotions for new and existing customers are fair, and the accumulator offers can be potentially very rewarding.
---
T&Cs apply to all Bet 365 offers.

18+ | Gamble Responsibly