Ghana's sports betting industry has been growing in leaps and bounds over the last few years. While it's not yet at the level of the Nigerian or South African betting industry, it still contributes to a significant portion of the continent's sports betting revenues.
With a population of over 26 million and a mediocre internet penetration of 50% as of 2021, there is ample room for growth. This explains why bigger sports betting brands are making their entrance into the country. In this article, we examine the sports betting market in Ghana and the top betting sites for punters to test their sports betting tips on. We also explore what makes a bookmaker website great.
Betting in Ghana
While there's room for growth in the industry, the average revenue for bookmakers in the country is $3.5 million per month. The GGC is the body that regulates sports betting in Ghana. The gaming tax of 17.5% of the gross revenue is also one of the most lenient in Africa.
Ghana's strong currency and growing expat community are some of the factors that can facilitate the growth of the industry. Mastercard debit cards are the number one form of payment, while the minimum gambling bet averages 5 credis in Ghana.
📲🔥 ALWAYS UP TO DATE? – SUBSCRIBE FOR FREE! 🔥📲
What Separates the Best Sports Betting Websites From the Rest
The bookmaker a punter signs up for can make a huge difference in their success. From marginal odd differences that can make a huge difference in the long run to a smooth overall experience when placing your bets, the best websites stand head and shoulders above the not-so-great ones. So what aspects differentiate exceptional bookies from others?
1. User Experience
According to Peter Morville, for a website to be scored great on the user experience scale, it must be usable, desirable, useful, valuable, accessible, credible and findable. Let's look at each one in turn.
When you enter into the bookmaker website or app, can you use it effectively or does it dither and load at a snail's pace? This is what it means to be usable. Some bookmakers are good but not useful to all punters, probably because they do not offer betting options on specific sports.
Do you get value for your money and your time? A good bookmaker must provide something of benefit to you. In terms of being desirable, a website should be pleasant to the eye, and have well-thought-out aesthetics and layout.
A good bookmaker should be credible; that is, they must take the security of your personal information seriously, in addition to being registered with the appropriate regulators.
2. Add-On Features, Offers and Promotions
In a highly-competitive industry such as sports betting, punters have the upper hand and should never settle for subpar offerings. A bookie that does just the bare minimum is a no-no, unless they meet other personal expectations. This, of course, is up to the individual.
Do they offer live football streams or of other events? Do they offer promotions regularly? Are they going to reward your loyalty? What promotions could play into your sports betting tips and betting strategies?
These and more are some of the questions that great bookies answer well. They offer live streaming and a host of other features, do promotions regularly, reward your loyalty and give you opportunities to lower your risks.
3. Super Customer Service
Bad customer service makes businesses lose customers and the same should apply to sports betting sites. When things go wrong, how quickly can you get help from the bookie? You shouldn't have to reach them on all their customer service channels before your query is answered.
Do they even have more than one channel to contact them on? Bookies must have multiple channels where customers can talk to them on such as live chat, email, a dedicated phone line, social media and even WhatsApp.
Furthermore, it is not enough for them to have these channels; they also need to be manned by well-trained agents that are knowledgeable on the different subject matters you may have a query on.
4. Available Betting Options
Bookies are for-profit businesses and will do all they can to maximize profit. The extent to which bookies go is, however, very different to one another. Some protect themselves by limiting the sports and markets you can bet on.
While as a punter you're advised to streamline the markets and sports you bet on, you want to make sure you're making the decision yourself and not being forced into a corner because of the lack of options on a particular bookie. It is important to select a bookmaker that gives you many options on different sports, with an extensive set of events to bet on.
If you want to keep most of your betting under one bookie, then this is very important. You can check out our sports betting tips page for great selections and where to find the highest odds on such events.
5. Customer Feedback and Transparency
Reviews and overall opinions on social media are a good gauge of how well a bookmaker is doing. Are people on social media complaining about the odds offered or about the bookie's services? Then it is best to pay attention to such details and avoid these sports betting sites.
Have you read their terms and conditions? Is everything there written clearly and straightforward? Poorly worded terms and conditions are a red flag, and could indicate a purposeful desire to inject ambiguous details into the document.
It is also pertinent, at this juncture, to advise you to read the general terms and conditions of the bookie you sign up with, as well as other attached requirements on offers and promotions. These details should be easily located and accessible on your bookie website.
Based on the factors listed above and our tests of some of the betting sites that operate in Kenya, our top betting sites are Melbet, OdiBets, 1xbet, 22bet, Betboro.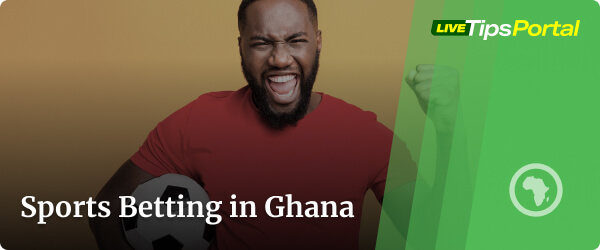 MYBET.AFRICA ⇧
Mybet.Africa is an international bookmaker with nearly a decade's experience. It launched its operations in Ghana in 2014 and had quickly grown popular in the Ghanaian market with over two hundred offline shops in Ghana and surrounding African countries. In 2017 it began its online operations and the betting platform became one of the top three betting operators in Ghana. Their bonus promotions and extensive betting offers and rewards quickly made them a go to bookmaker for Ghanaian bettors. The Mybet.Africa sportsbook offers over 30 sports and special categories for betting. These include football, basketball, tennis, volleyball, and table tennis. Special categories you can also bet on include virtual sports, e-sports, film and music awards, and politics. Ghana football fans can place bets on the Ghanaian Premier League, as well as popular leagues from Europe such as EPL, Bundesliga, Serie A, La Liga, UEFA Champions League and Europa League and you can use our football betting tips for them.
New customers on Mybet.Africa get an exclusive FIRST DEPOSIT BONUS up to 350% by placing a multiple-bet of 2 selections or more, ensuring your selections are 1.3 or more for each selection on your slip. Using the deposit bonus on your accumulator, you can secure a maximum bonus amount of GHS 100,000. The minimum deposit required to qualify for this bonus is only 10 GHS. You can register a new account within a few minutes using your mobile phone number. There four mobile money payment methods you can use to deposit funds into your account. These are MTN mobile money, Airtel Tigo money, eVoucher and Vodafone Cash. Deposit transactions are instant and free of charge. The same mobile money methods are available for withdrawal, which is also free of charge.
Mybet.Africa offers a great betting experience with many offers and services that customers will enjoy. You can download the Mybet.Africa mobile app for both Android and iOS devices. This will enable you to access all the betting features and services from the convenience of your mobile phone. There is live in-play betting for a wide range of sports. Mybet.Africa also has 24/7 customer care support through live chat, phone, email, and social media platforms. Further details of this top online bookmaker in Ghana has been covered in our Mybet.Afrcia Review which gives a holistic overview.
ODIBETS ⇧
After successfully navigating through the Kenyan sports betting industry since 2018, Odibets have embarked on spreading their tentacles and venturing into other African markets. To this end, they launched in Ghana in 2020 and have made great strides in appealing to Ghanaian users since then.
Odibet Ghana have an attractive website layout with simple colour variations that make it attractive and easy on the eye. On top of this, the site is quite user-friendly as navigating through it from registration all the way to bet placement is as easy as 1,2,3. It is no wonder they are making significant inroads within the Ghanaian betting scene.
Speaking of registration, Odibet have simplified the process and it will literally take you a couple of minutes to complete. All you require is your phone and a password. As a sweetener here, Odibets Ghana has a welcome bonus in the form of a free bet up to 5 GHS. This offer is available to all new customers once you complete registration, make a deposit, and start betting.
Anything else that catches the eye? Yes! Their sportsbook really stands out. The Ghanaian punter has a wide range of sports to pick from. Whether you like betting on football, or cashing in on blows and kicks in boxing and UFC, or just catching hoops from the NBA, Odibets have all of these and more. Even better, they have an attractive live betting platform as well as live streams for some of these events! The best part? Their odds are as good as you can get. Look around and compare! You will be hard-pressed to get better prices!
So how do you fund your Odibets Ghana betting account? Simple, they only offer mobile money at the moment with Tigo, Airtel and Vodafone all covered on their platform. Depositing and withdrawal is in real-time with these mobile money platforms.
If you are looking for a bookie that has it all, look no further. Open an account with Odibets Ghana today.

1XBET ⇧
In conducting this 1xbet bookie test, we placed a series of bets and found that the bookie lives up to its reputation, especially in terms of betting options available to punters. More importantly, the offerings are tailored to the Ghanaian market. The registration process for new users is as straightforward as it can be. Registration options include email, one-click set up, SMS and social media linking.
On top of that, new users are eligible for a welcome bonus that gives them 100% of their first deposit up to 500 cedis. However, users must confirm in their account settings that they want to participate in all 1xbet's promotions and offers. The minimum deposit is about 5 cedis.
Aside from the welcome bonus, our 1xbet bookie test revealed that the bookmaker offers other promotions and bonuses. These include accumulator bonus, X2 Wednesday, Lucky Friday and birthday bonus amongst others.
Users can make deposits via any of these five payment categories: mobile wallets, cryptocurrencies, electronic wallets, bank cards and payment systems. The mobile wallets supported include Airtel, Tele2, Siru Mobile, Raycash and M-Pesa. While the electronic wallets supported by the bookie include Skrill, FastPay and many others.
The betting options found during our 1xbet bookie test were so diverse that it is highly likely you'll find any betting option or market you're looking on the bookie's website. Apart from sports, you can also play casino games and slot machines.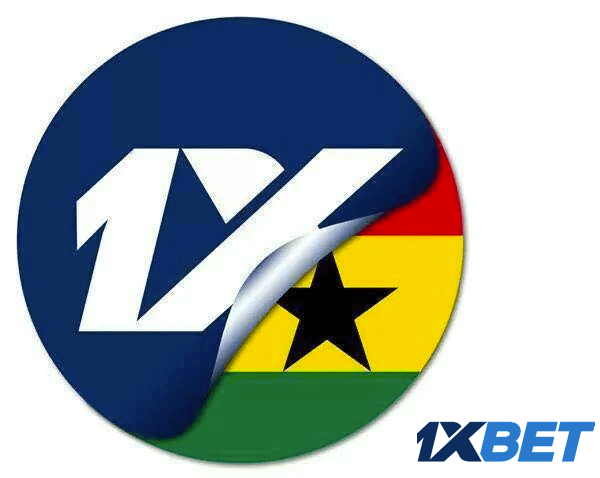 22BET ⇧
22bet was founded over 12 years ago and is one of the relatively new entrants into the Ghanaian sports betting market, having been established in 2017. Our 22bet review shows that the bookie has a minimalist layout that makes it easy to find what you're looking for. Because of this minimalist look and feel the website loads quickly, making for a fluid user experience. The user experience is also consistent when using 22bet's mobile version.
22bet offers a range of payment options for depositing and withdrawing funds. However, it should be noted that 22bet doesn't currently use Ghana's currency – cedis. The available deposit channels include popular e-wallets, Visa and Mastercard cards, cryptocurrencies and a host of banking channels. Customers can equally make withdrawals using most of the available banking channels.
22bet offers new users a 100% bonus of their first deposit up to 122 EUR, which is about 750 cedis. In addition to the bonus, each customer is awarded 22 bet points, which they can redeem later on. Conversely, a customer can opt for their welcome bonus to be paid into their casino account. Should a customer choose this option, the limit on the welcome bonus grows to 300 EUR (about 1,800 cedis).
In terms of betting options, there are diverse sports to bet on, with multiple events equally available across these sports. Aside from sports, the bookie also covers e-sports such as Call of Duty and Street Fighter. Punters can also watch live sporting events while they play live bets on these games. Our 22bet review also shows that the lowest deposit users can make is 1 EUR (approximately 6 cedis).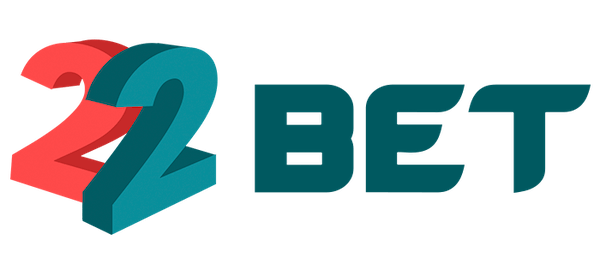 BETBORO ⇧
Betboro is one of the new internationally acclaimed betting sites that are making their way into the African online gaming market. It was established nine years ago and started its Ghanaian operations in 2020 with a license obtained from the Gaming Commission of Ghana. This bookmaker, despite its relative short time of operations in Ghana, it is fast becoming the darling of Punters with a vast Sportsbook, competitive odds and great offerings. There are over 50 sports and other events in the Sportsbook and all the major sports including Football, Basketball, Boxing and many more others are adequately covered. The design and the usability of the website is also another factor why this bookie is enjoying a growing influence within the industry.
Betboro have a variety of deposit and withdrawal methods including the growing mobile money methods on their stable. Some of the available options include bank transfers, credit/debit cards. The mobile money services include Airtel Tigo, MTN Mobile money, Vodafone and Glo. Deposit transactions are free and very efficient. Our Betboro review has more information on the minimum deposit and maximum withdrawal.
As far as welcome offers go, Betboro is not lagging behind. New customers can enjoy 100% on first deposit of up to GHS 400 in free bets if the first bet is lost and conversely up to 50% if the first bet is won. Win or lose, Betboro has got something in store for everyone.
The betting options are numerous. Whether pre-match wagers or in-play betting, the depth of the betting market is quite impressive and you can wager using the mobile app available for both Android and iOS devices. There is also a great chance of making profits from your wagers with the cash out feature. And of course you can follow all the action with the live streaming service on offer.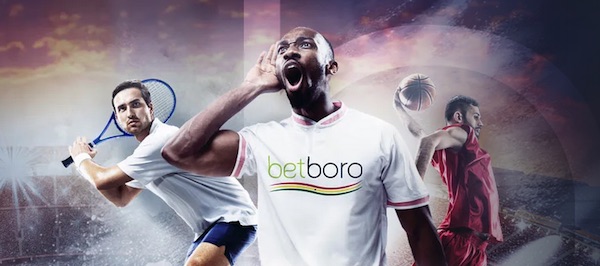 Summary
The betting market in Ghana is growing and there are still ample opportunities for bookies to take advantage of. From our testing and review, we have found 22bet, Melbet, 1xbet, Betboro and OdiBets to be the best bookmakers based on the series of factors outlined above.