Are you a passionate sports fan looking for some betting action? Or just curious about Ghana's thriving gambling scene? Either way, we got you in this post, we'll take an in-depth look at the world of sports betting sites in Ghana and give an overview of the most popular and reliable bookmakers operating in Ghana. From Generous bonuses to easy-to-use platforms, these bet companies in Ghana are go-to destinations for both started and experienced punting.
At the beginning of 2023, the country had a population of 32 million and a significant increase in internet penetration, which stood at 23.05 million with a rate of 68.2 %. The Kepios analysis indicates that between 2022 and 2023, Ghana's internet users increased by 438 thousand, a 1.9% increase. In this article, we examine the sports betting market in Ghana and the top betting sites for punters to test their betting tips today. We also explore what makes a bookmaker website great.
Available Bookmakers
The best betting sites in Ghana
No options matching your filters
Try clearing your filters to see results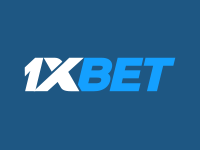 Very large sportsbook
Many payment options
Great betting app
Regular multiple promotions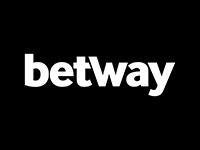 Competitive odds
Lots of promotions
Large sportsbook
Easy to use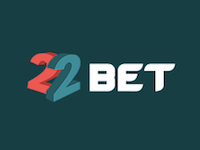 Paying with cryptocurrencies
Smooth betting app
Huge amount of betting markets
Website a bit crammed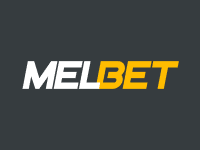 EXCLUSIVE bonus offer
Live betting experience
Live streams
Payment methods in some areas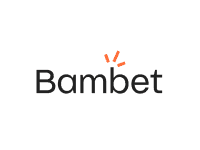 competitive odds
exclusive welcome bonus offer
good live bet offer with stats features
no casino games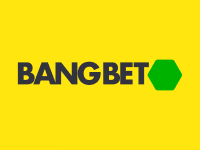 Large Sports Book
Strong Odds
Numerous Deposit Options
Many Promotions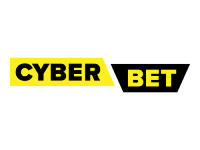 Variety of Esports bets
User-friendly interface & design
Very good welcome offer
No native app for iOS devices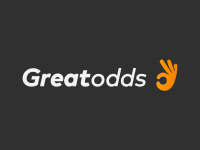 Local license
Attractice user interface
Withdrawal can take some time
No livestreams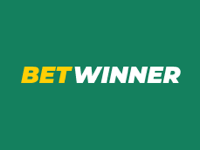 Vast array of betting markets
Live streams
Attractive bonus offers
Mobile app could use a rebrush
Withdrawal takes a bit long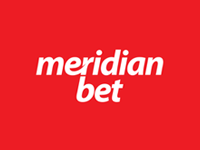 huge sports book
plenty payment options
Powerful Betting Apps
Only Casino Welcome Bonus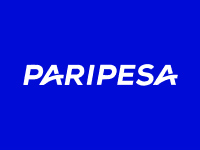 Fast and simple registration
Many betting markets
Limited payment options
Customer support needs improvement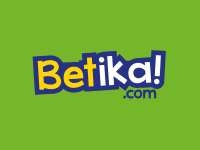 User-friendly website
Fair odds payout rate
Large sportsbook
Payments only mobile
No welcome bonus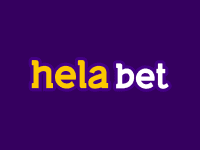 Good sports betting offer
Nice welcome bonus
Competitive odds
Missing payment methods
No 24/7 user support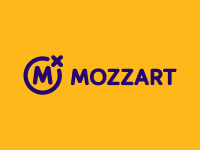 Many betting promotions
Local license
Deposits only via Mpesa
Small sportsbook
No welcome offer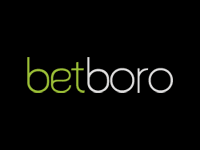 Cashout tool available
Live streams
Average odds
Betting in Ghana
While there's room for growth in the industry, the average revenue for bookmakers in the country is $3.5 million per month. The GGC is the body that regulates sports betting in Ghana. The gaming tax of 17.5% of the gross revenue is also one of the most lenient in Africa.
Ghana's strong currency and growing expat community are some of the factors that can facilitate the growth of the industry. Mastercard debit cards are the number one form of payment, while the minimum gambling bet averages 1 credis in Ghana.
📲🔥 ALWAYS UP TO DATE? – SUBSCRIBE FOR FREE! 🔥📲
What Separates the Best Sports Betting Websites From the Rest
The bookmaker a punter signs up for can make a huge difference in their success. From marginal odd differences that can make a huge difference in the long run to a smooth overall experience when placing your bets, the best websites stand head and shoulders above the not-so-great ones. So what aspects differentiate exceptional bookies from others?
1. User Experience
According to Peter Morville, for a website to be scored great on the user experience scale, it must be usable, desirable, useful, valuable, accessible, credible and findable. Let's look at each one in turn.
When you enter into the bookmaker website or app, can you use it effectively or does it dither and load at a snail's pace? This is what it means to be usable. Some bookmakers are good but not useful to all punters, probably because they do not offer betting options on specific sports.
Do you get value for your money and your time? A good bookmaker must provide something of benefit to you. In terms of being desirable, a website should be pleasant to the eye, and have well-thought-out aesthetics and layout.
A good bookmaker should be credible; that is, they must take the security of your personal information seriously, in addition to being registered with the appropriate regulators.
2. Add-On Features, Offers and Promotions
In a highly-competitive industry such as sports betting, punters have the upper hand and should never settle for subpar offerings. A bookie that does just the bare minimum is a no-no, unless they meet other personal expectations. This, of course, is up to the individual.
Do they offer live football streams or of other events? Do they offer promotions regularly? Are they going to reward your loyalty? What promotions could play into your sports betting tips and betting strategies?
These and more are some of the questions that great bookies answer well. They offer live streaming and a host of other features, do promotions regularly, reward your loyalty and give you opportunities to lower your risks.
3. Super Customer Service
Bad customer service makes businesses lose customers and the same should apply to sports betting sites. When things go wrong, how quickly can you get help from the bookie? You shouldn't have to reach them on all their customer service channels before your query is answered.
Do they even have more than one channel to contact them on? Bookies must have multiple channels where customers can talk to them on such as live chat, email, a dedicated phone line, social media and even WhatsApp.
Furthermore, it is not enough for them to have these channels; they also need to be manned by well-trained agents that are knowledgeable on the different subject matters you may have a query on.
4. Available Betting Options
Bookies are for-profit businesses and will do all they can to maximize profit. The extent to which bookies go is, however, very different to one another. Some protect themselves by limiting the sports and markets you can bet on.
While as a punter you're advised to streamline the markets and sports you bet on, you want to make sure you're making the decision yourself and not being forced into a corner because of the lack of options on a particular bookie. It is important to select a bookmaker that gives you many options on different sports, with an extensive set of events to bet on.
If you want to keep most of your betting under one bookie, then this is very important. You can check out our sports betting tips page for great selections and where to find the highest odds on such events.
5. Customer Feedback and Transparency
Reviews and overall opinions on social media are a good gauge of how well a bookmaker is doing. Are people on social media complaining about the odds offered or about the bookie's services? Then it is best to pay attention to such details and avoid these sports betting sites.
Have you read their terms and conditions? Is everything there written clearly and straightforward? Poorly worded terms and conditions are a red flag, and could indicate a purposeful desire to inject ambiguous details into the document.
It is also pertinent, at this juncture, to advise you to read the general terms and conditions of the bookie you sign up with, as well as other attached requirements on offers and promotions. These details should be easily located and accessible on your bookie website.
Based on the factors listed above and our tests of some of the betting sites that operate in Ghana, our top betting sites are 22bet, Betway, Betboro, 1xBet and Greatodds.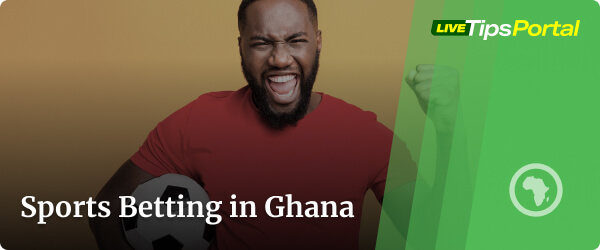 22bet ⇧
If you're eager to advance your sports betting game, 22bet in Ghana is the place to do it. Just like with big brother 1XBet, there's an abundance of sports and events available, along with enticing odds and a broad range of deposit methods – all reasons why 22bet is a premier online sportsbook in Ghana. Let us share with you why this bookie stands out from the competition here.
Their sportsbook offers include football, tennis, basketball, cricket, table tennis, booking, volleyball, baseball, snooker, etc and they also offer a wide range of Casino games such as slots, blackjack, roulette, and many more. There is something for everyone at 22bet here in Ghana. Whether you are a beginner or an-experience player, you will find a game that suits your needs. With so many games to choose from, you will surely find one you enjoy. You can use our betting tips for tomorrow for most of their sports games for profiting.
When it comes to their welcome bonus and other promotions, 22bet is one of the most generous online sportsbooks among betting companies operating in Ghana. New customers can receive a 100% bonus on their first deposit up to GHS750 in bet credits. They also offer reload bonuses, as well as other promotions like bet boosters, and more.
22bet also make use of the fastest and quickies payment method for their Ghanaian clients which is Mobile Money options such as Aritel Tigo, MTN and Vodafone Cash where players can have access to their funds easily and faster. And when it comes to Mobile betting, 22bet provides a Mobile app for both android and iOS users. This makes it very easy to bet on the go, whether you're at home or out and about. The app is user-friendly and offers the same features as the desktop versions on the site. They also provide 24/7 customer service to their clients through live chats, phone, email, and social media platforms. Further details about this top online bookmaker in Ghana have been covered in our 22bet review which gives a bit holistic overview!
Do you know why 22bet is one of the best places for sports betting and Casino games? It's because 22bet offers:
a series of promotions to their customers
easy-to-navigate desktop and mobile versions of their sportsbook
some of the highest odds in the betting industry for football games
BETWAY ⇧
As one of the best-leading betting companies in Ghana, Betway offers an array of betting options and markets and a user-friendly platform. They also offer competitive odds, making them an excellent option for Ghanaians and among the top bookie ranked. With endless possibilities in games, bets, promotions, and more, Betway is undoubtedly one of the most popular destinations for fans of all kinds- from football enthusiasts to casino gamers. The casino section includes games such as slots, pragmatic plays, table games, Aviator, comet crash, the sky of fortune, etc. Betway also boost of their numerous payment systems such as, mobile money, bank transfers, debit and visa cards where players has a lot of options to choose from.
There are a variety of betting platforms offered by Betway, each with its unique feature and benefits. You can choose the platform, that best suits your needs, whether you're looking for simplicity or a more advanced betting experience. The basic platform is perfect for those who want straight forward betting experience. it's easy to use and offers all the essential features you need to place bets on your favorite sports. If you are looking for a more comprehensive betting experience, advanced betting is ideal. And it offers a wide range of features that allow you to manage your bets more effectively, including live streaming, cash out, and accumulator builder
The live betting platform is perfect for those who like to bet on sports events as they happen. you can bet on a wide range of sports, including football, tennis, handball, volley, cricket, etc. Betway also provides mobile platforms that give you the freedom to bet on your favorite sports wherever you are with their dedicated Betway app available for both Android and iOS devices, you can place bets quickly and easily while on the go.
Betway offers a 50% welcome bonus match up to GHS 200 in free bets and they also offer several jackpots and promotions such as the Atena Kesse jackpot, the beat the odds promo, the Item 13 jackpot, Tap in jackpot, and many more.Betway takes security and customer support very seriously and therefore ensures certain parameters are met for the safety and secureness of their clients on the site. The following are taken into consideration:
24/7 availability to help their customers
Licensed by the gaming commission of Ghana
Audited and tested by the third party to ensure fairness and reality
BETBORO ⇧
Betboro is one of the new internationally acclaimed betting sites that are making their way into the African online gaming market. It was established ten years ago and started its Ghanaian operations in 2020 with a license obtained from the Gaming Commission of Ghana. This bookmaker, despite its relative short time of operations in Ghana, it is fast becoming the darling of Punters with a vast Sportsbook, competitive odds and great offerings. There are over 50 sports and other events in the Sportsbook and all the major sports including Football, Basketball, Boxing and many more others are adequately covered. The design and the usability of the website is also another factor why this bookie is enjoying a growing influence within the industry.
Betboro have a variety of deposit and withdrawal methods including the growing mobile money methods on their stable. Some of the available options include bank transfers, credit/debit cards. The mobile money services include Airtel Tigo, MTN Mobile money, Vodafone. Deposit transactions are free and very efficient. Our Betboro Ghana reviewnhas more information on the minimum deposit and maximum withdrawal.
As far as welcome offers go, Betboro is not lagging behind. New customers can enjoy 100% on first deposit of up to GHS 400 in free bets if the first bet is lost and conversely up to 50% if the first bet is won. There is also a loyalty program for both existing new customers, a 10% cashback on everyday for it's casino lovers and a lot more. Win or lose, Betboro has got something in store for everyone.
The betting options are numerous. Whether pre-match wagers or in-play betting, the depth of the betting market is quite impressive and you can wager using the mobile Betboro app available for both Android and iOS devices. There is also a great chance of making profits from your wagers with the cash out feature. And of course you can follow all the action with the live streaming service on offer. Below are some of the boosted features that are installed for players at Betboro.
Has cash out feature for their customers
Highly rated odds
Mobile app availability for both Android and iOS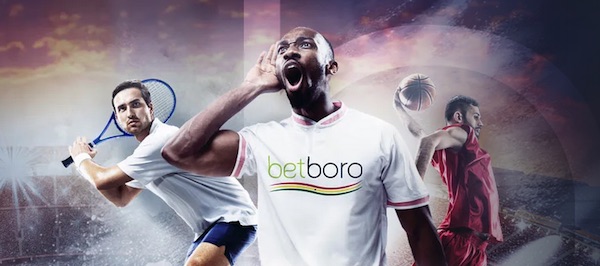 1XBET ⇧
In conducting this 1xbet bookie test, we placed a series of bets and found that the bookie lives up to its reputation, especially in terms of betting options available to punters. More importantly, the offerings are tailored to the Ghanaian market. The registration process for new users is as straightforward as it can be. Registration options include email, one-click set up, SMS and social media linking.
On top of that, new users are eligible for a welcome bonus that gives them 300% of their first deposit up to GHS 2650. However, users must confirm in their account settings that they want to participate in all 1xbet's promotions and offers. The minimum deposit is GHS1.
Aside from the welcome bonus, our 1xbet bookie test revealed that the bookmaker offers other promotions and bonuses. These include accumulator bonus, X2 Wednesday, Lucky Friday and birthday bonus amongst others.With the emergence of Casino into the world of sports gambling, 1xbet is no exception to that, and as such. has Crafted their casino section for their customers where they get to enjoy a welcome bonus of 100% up to €1500 + 150 Free spins
Users can make deposits via any of these five payment categories: mobile wallets, cryptocurrencies, electronic wallets, bank cards and payment systems. The mobile wallets supported include Airtel, Tele2, Siru Mobile, Raycash and M-Pesa. While the electronic wallets supported by the bookie include Skrill, FastPay and many others.
The betting options found during our 1xBet were so diverse that it is highly likely you'll find any betting option or market you're looking on the bookie's website. Apart from sports, you can also play casino games and slot machines. Underlisted are some of the best things that makes 1xbet one of the best betting companies in Ghana:
A wide range of sports markets
A user-friendly interface
various forms of promotions – e.g. like the 1xBet insurance.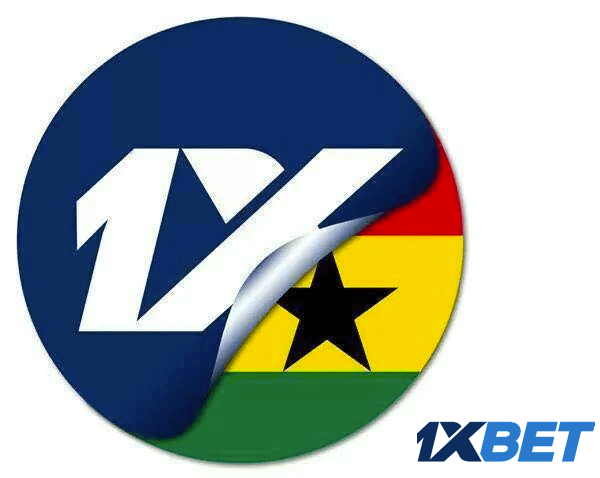 Greatodds ⇧
As the name suggests, Greatodds is about giving you great bet odds. They are one of the newest betting companies in Ghana, but they are already making a big impact. legally licensed in Ghana by the Gaming Commission of Ghana with licensed no. GCSB21R7250A has got you covered when it comes to gaming and punting thereby becoming one of the top bookies currently operating in Ghana.
Great odds offer a range of betting types, including pre-match, in-play, and virtual sports. They also have an extensive range of promotions and bonuses on offer with a mouth-watering welcome bonus to their customers as well as great customer support service.
Players can enjoy a welcome bonus of 100% on their first deposit when they are new and register at the bookie up to GHS 500. And with promotions such as Go Multi Boost, Multi Insurance offer, Cash out offer, Football Cash Back, and A bet Builder offer as well. For casino Lovers, you're not left out as Greatodds gives you a 20% cashback offer on Aviator.
Greatodds offers also gives clients options to bet on, including all the major sports, such as the Champions League, and Europa League, and all the leagues offering sports across the globe. They again have some great features as cash out and live to-stream. The website is very user-friendly and they have a good mobile app (–> all details about the Greatodds app download).
All in all, if you're looking for a betting company that offers great value for money and a wide range of markets to bet on, then Greatodds is worth considering. Our Greatodds Ghana bookmaker test & rating, will give you all the details about the bookie and other exciting promos to discover!
Players get to enjoy this from Greatodds as a bookie:
Greatodds bookie offers a wide variety of betting options.
They also make use of statistical analysis to identify any patterns or trends in the betting markets for their clients.
Offers very high and competitive odds for punters.

Summary
The betting market in Ghana is growing and there are still ample opportunities for bookies to take advantage of. From our testing and review, we have found 22bet, Betway, Betboro,1xbet and Greatodds to be the best bookmakers based on the series of factors outlined above.