Welcome to the Tanzania Sports betting page. Our sports analyst has gone through different betting sites that are available in Tanzania and prepare a detailed content that will guide you when thinking of selecting bookmaker who best fit your expectations. There are more than 22 bookies in Tanzania offering distinct market to punters but most of them are covering the top leagues and that includes English Premier League, La Liga, Bundesliga, Ligue 1, Primeira Liga, Serie A and many more.
We understand it is hard to choose when you have variety of possible betting strategies in your hand. Our team of sports analyst has simplified all by looking into the markets and features available for each bookie. We have listed the different kinds of bonuses that are offered by the Tanzania bookmakers, the features of each bookmaker that differentiate it from other bookmakers and most important their experience of operations in Tanzania.
History of Sports Betting in Tanzania
Tanzania had different kinds of sports betting back in days but the most famous one was the football betting which gained popularity as results of two famous local rivals by then called Sunderland and Young Boys, currently called Simba and Yanga respectively.
Legalizing sports betting in Tanzania has passed through phase with foundation stone being the Investment Promotion, Protection Act passed in 1992, and the Tanzania Investment Act in 1997. By the year 2003 Government decided to regulate gambling (sports betting) hence The Gaming Board of Tanzania (GBT) was established under the Gaming Act Cap. This has made the Sports betting in Tanzania to be legal and by 1st July 2003 the Gaming Board of Tanzania started operations. This regulation did not address much about online betting hence by 2012 another regulation was established to address this which made the online betting to be legal as most punters was betting in local shops.
📲🔥 SUBSCRIBE FOR FREE – SOLO TIPS, ACCA TIPS, BONUS OFFERS & MORE! 🔥📲
Betting sites offers in Tanzania
There wide range of markets offered by betting sites in Tanzania for football, Basketball, tennis and virtual games. These sports are the famous one and you can find them in every betting sites. The horse racing, cricket, rugby, golf and boxing market are mostly available in international operators. The local operators have concentrated with games that mostly available in Tanzania. Most Tanzanian are football fans hence it a normal thing to find a football punter than to find other sports punters. So all members of that group can't miss the LiveTipsPortal betting tips today and football prediction for tomorrow.
Promotions
Different bookmakers use different strategies to encourage punters to join their sites. The first one is bonus (welcome bonus, first deposit bonus, and winning bonus) offering. Bonus is the most common incentives to help punters experience the available markets and features of the specific bookmaker. Looking closer to each bonus, starting with the deposit bonus to a new player whereby the bookmaker matches if this is the first deposit, if so then awards you with additional funds to put as a stake. A welcome bonus is the one encouraging punter to check in what features can be offered by certain bookmaker because this bonus is given only when the punters join the betting sites and is offered only once. While the winning bonus is given if your bet slip is won successful then any amount that was expected to be won is topped up with a winning bonus in terms of percentage. Most of the punters tend to join quickly to sites offering competitive bonuses. Other promotions include the cashback prizes, free bets, and even odds boosters. It is important to read the terms and conditions that are accompanied by each bonus because in most cases the deposit and the welcome bonus cannot be withdrawn from the sites instead can be used in a stake. The coming are some available promotions in Tanzania betting sites.
At the moment we recommend the following bonuses: Betway (3000 TZS welcome bonus), 1xbet (200% first deposit bonus up to 300,000), 22bet (100% first deposit bonus up to 300,000) and Premierbet (750% winning bonus)
Please keep coming to our page more often more update about perks offered by the betting sites in Tanzania.
Sports Betting Apps
There is a great progress in mobile apps development in Tanzania. For more than 10 years there has been innovations in making cross platform mobile apps and this means iOS and Android apps which can be integrated with different kind of betting sites. The number of betting sites without mobile apps is fewer or even negligible. Even the online betting sites with no mobile apps are either in the process of developing mobile apps or their sites have been built to be mobile responsive to accommodate all kinds of devices. Here are some of the bookies offering mobile apps in Tanzania: Betway (Android only), M-Bet (Android only), Betpawa (Android Only), 1xbet (Android and iOS), 22bet(Android and iOS) and Bet365(Android and iOS)
Payment
Most bookies have successfully integrated their sites with different payment gateways while mobile money payment integration being on top of the list. The payment methods in use vary from bookmaker to bookmaker hence we advise you to visit specific bookmaker to get insights of payment method in use:
Some payment methods are free of charge but some they charge transaction fees on depositing and to be more specific mobile money payment options do charge small transactional fees for every deposit.
Deposit and withdrawal are limited depending on bookmaker. Please refer to the bookmaker of your choice to get to know the minimum and maximum deposit and withdrawal amount of specific bookmaker.
Deposits and withdrawals from your betting the account is available as follows:
Deposits
Mobile money (M-Pesa, tigo Pesa and Airtel Money)
Wire transfer
Western Union
Creditcard (mostly Visa and MasterCard, Maestro)
Royal Pay
Skrill
Perfect Money
epay
Webmoney
Jeton Wallet
Mybux
QIWI
Bitcoin and other krypto-currencies
casual bank transfer
ATM deposit and store deposit
Many other payment methods are available – please take a look at the site!#
Withdrawals
Most of the payment methods for deposits are also available for withdrawals NOTE: Withdrawals can take up to 24 hours
Licenses / Legal
In Tanzania all licenses are offered by the Gaming Board of Tanzania. The Gaming Board has authority to execute regulations which was kept to monitor all gambling operations in every region of Tanzania and it has given authority to offer licenses to new bookmaker in Tanzania. It is well known now sports betting is legal in Tanzania so every bookmaker is required by law to have license in order to operate in Tanzania. In order to get a betting site license, you have to pass through different procedures like supplying personal identifications documents like passport ID/Other known IDs, company registrations certificates from Brella and Tax Identification Number. Most of the registered betting sites keep their license number at the footer/bottom of betting sites for easy visibility.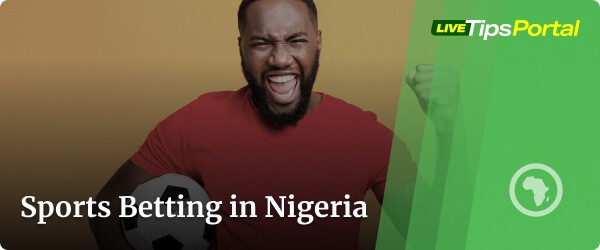 Security
Most Tanzania betting sites have implemented different security measure to favor their punters like authentications of their anyone login into their betting sites, safe deposit and withdraw of cash and most important indicates their license at footer of the betting sites to confirm that they are legit and have been allow to operate in any part of Tanzania. It is important to review the important criteria for selecting a good bookmaker like reviewing the long experience they have since establishment in Tanzania, the reputation they have in Tanzania and 24 hours responsive support to reduce the risk of bumping into unserious bookies. These criteria will only reduce the risk of getting into bookies which are not serious so it better you to always read the terms and conditions before you make any bet or sign up for anything online. The same goes for registering an account, before you register an account, familiarize yourself with the bookmaker and its offers and whether or not it is a licensed bookie and operating legally or not or else you might end up betting or playing with an illegal sportsbook and never see your funds again. Betting is a serious matter and serious measures can be taken so always ensure yourself to read the terms and conditions and be fully informed of what you are doing.
User Experience
Tanzania has a variety number of bookmakers having different offers. Our experts recommend the following bookies for these personal reasons. Betway is the best in terms of diversity of markets, live betting and cashout options; with Betway you can cash out at any stage of the match and enjoy live cashout with accumulators and more. Another bookmaker recommended by our specialist with just as attractive betting offers in terms of the attractive welcome bonus are 22bet and 1xbet, you can almost find a market for everything with them. The most popular betting sites in Tanzania are Betpawa, Mkeka bet, Premierbet, Meridian bet and M-Bet. These five bookmakers have gained popularity because of extensive marketing strategies. Premierbet is the only one offering the attractive winning Bonus. There are multiple great offers and fantastic bookies available in Tanzania and it really is just a matter of what are your preferences, what do you like to bet most and what do you value most. Please feel free to have a look at the list of bookmakers we recommend in Tanzania as all of them are top Bookies and the few mentioned above are just a small hand full of some of the best.
Sites Reviews
BETWAY ⇧
Betway is among of the top-rated betting sites established in 2006 and is a very trusted global sportsbook. The bookmaker is based in Malta and Guernsey and is fully licensed. Betway offers a huge number of markets for betting worldwide and has high security. Below is the current review of this site:
| | |
| --- | --- |
| Betting Offer | 98/100 |
| Welcome Bonus | 90/100 |
| Website | 98/100 |
| Live Betting | 98/100 |
| Mobile App | 98/100 |
| Payment Method | 95/100 |
| Customer Support | 95/100 |
| Security | 98/100 |
| Overall Rate | 96/100 |

1XBET ⇧
1xbet was established in 2007 in Russia. This bookmaker holds a license from Curacao and is available worldwide. It took sometimes for 1xbet to gain popularity as it was not trustful during establishment but as time goes on it has grown and got serious. There is plenty of betting offer from 1xbet and you can easily deposit funds for your stake. 1xbet has got easy and fast registration.
| | |
| --- | --- |
| Betting Offer | 96/100 |
| Welcome Bonus | 92/100 |
| Website | 96/100 |
| Live Betting | 96/100 |
| Mobile App | 98/100 |
| Payment Method | 96/100 |
| Customer Support | 92/100 |
| Security | 94/100 |
| Overall Rate | 95/100 |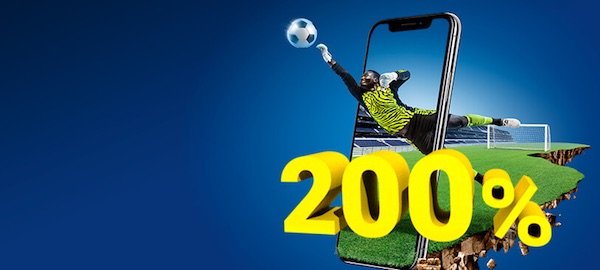 22BET ⇧
22bet was established in 2018 which make this to be among youngest bookmaker with the headquarter is based in Cyprus and the company operates under the name Marikit Holding Ltd. 22bet is licensed in Curacao.
| | |
| --- | --- |
| Betting Offer | 94/100 |
| Welcome Bonus | 92/100 |
| Website | 94/100 |
| Live Betting | 93/100 |
| Mobile App | 94/100 |
| Payment Method | 93/100 |
| Customer Support | 94/100 |
| Security | 95/100 |
| Overall Rate | 94/100 |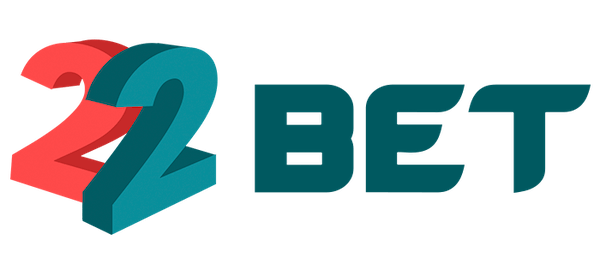 PARIMATCH ⇧
Parimatch Tanzania was established in 2020 after a successful acquiring of a license from the Gaming Board of Tanzania. Though it is among the youngest bookmakers, it has gained popularity so quickly as a result of offering a diverse betting market, reliable payment options, and most important is its attractive welcome bonus. In order to conquer the large population of Tanzania, Parimatch Tanzania's website has a custom local market for punters.
| | |
| --- | --- |
| Betting Offer | 92/100 |
| Welcome Bonus | 91/100 |
| Website | 89/100 |
| Live Betting | 92/100 |
| Mobile App | 94/100 |
| Payment Method | 89/100 |
| Customer Support | 90/100 |
| Security | 92/100 |
| Overall Rate | 91/100 |

M-BET ⇧
M-bet is among the prevalent bookie from Tanzania betting markets, built up in 2013. Mbet is effectively enrolled by the Gaming Board of Tanzania. Among the special highlights of Mbet, there's a bounty of football matches to select from compared to other bookmakers. This is the outcome of their explicit focus on football than any other game. The potential to innovate among the unique mobile app dubbed Mbet Plus, which serves the same markets as the M-bet website, has arisen in recent years of their operations in Tanzania. Furthermore, M bet is the only betting site that accepts the local bank (CRDB) as a payment method.
| | |
| --- | --- |
| Betting Offer | 87/100 |
| Welcome Bonus | n.a/100 |
| Website | 88/100 |
| Live Betting | n.a/100 |
| Mobile App | 90/100 |
| Payment Method | 90/100 |
| Customer Support | 86/100 |
| Security | 84/100 |
| Overall Rate | 88/100 |

Summary
The betting sites in Tanzania has merged to be the remedy of traditional betting practice where punters go to betting shops for checking markets and put their stake. There is variety of betting sites but the most famous ones are the one who conquer advertising billboards while offering better services. Each offers the unique service that differ from another hence punters has the task choosing the bookie that best fit their current needs.