The Kenyan sports betting market is one of the oldest on the African Continent. It is among the three largest sports betting markets in Africa; the rest of the top three are Nigeria and South Africa.
A PWC report shows that Kenyans spend about $20 million or roughly over 2 billion Kenyan Shillings (KES). This figure is expected to more than double by 2020 reaching $50 million. Are you new to sports betting or perhaps unhappy with your current bookie, despite hours browsing betting tips? This article examines the leading betting site in Kenya.
Available Bookmakers
The best betting sites in Kenya
No options matching your filters
Try clearing your filters to see results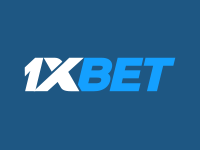 Very large sportsbook
Many payment options
Great betting app
Regular multiple promotions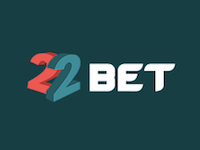 Paying with cryptocurrencies
Smooth betting app
Huge amount of betting markets
Website a bit crammed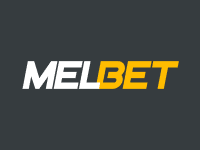 EXCLUSIVE bonus offer
Live betting experience
Live streams
Payment methods in some areas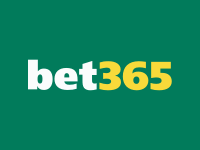 One of the leading bookmaker worldwide
Many betting offers & large sportsbook
Livestreams
No local currencies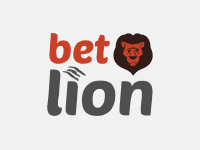 competitive odds
fair payout rate (avg. approx. 94%)
excellent Premier League odds
no bet builder option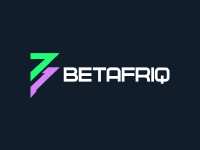 excellent sportsbook with many betting options
very good live betting offer
fair odds
lack of payment options as only Mpesa is available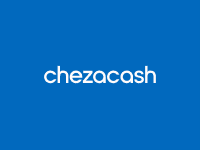 Straightforward navigation
Fantastic odds
Excellent customer support
Missing payment options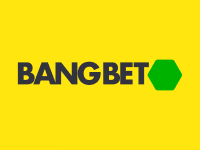 Large Sports Book
Strong Odds
Numerous Deposit Options
Many Promotions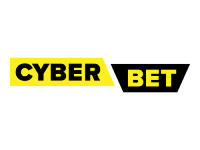 Variety of Esports bets
User-friendly interface & design
Very good welcome offer
No native app for iOS devices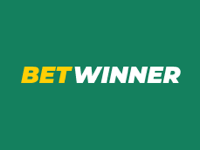 Vast array of betting markets
Live streams
Attractive bonus offers
Mobile app could use a rebrush
Withdrawal takes a bit long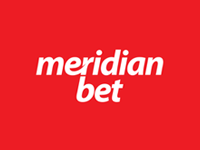 huge sports book
plenty payment options
Powerful Betting Apps
Only Casino Welcome Bonus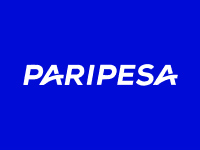 Fast and simple registration
Many betting markets
Limited payment options
Customer support needs improvement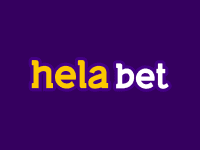 Good sports betting offer
Nice welcome bonus
Competitive odds
Missing payment methods
No 24/7 user support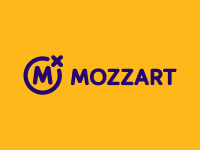 Many betting promotions
Huge welcome bonus
Deposits only via Mpesa
Small sportsbook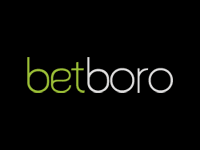 Cashout tool available
Live streams
Average odds
The Kenyan Betting Market
Sports betting is the most prominent type of gambling in Kenya. The country also has the highest number of youths who punt in the Sub-Saharan region. While gambling is not a new phenomenon, factors such as mobile money and internet penetration, smartphone proliferation, and mobile and online betting have contributed to the immense growth and popularity of sports betting in Kenya.
To put the popularity of sports betting in Kenya into context, 11 of the top 20 searches on Google were related to sports betting. About 2 million Kenyans are estimated to participate in sports betting, be it sparingly or regularly.
📲🔥 SUBSCRIBE FOR FREE – SOLO PREDICTIONS, MULTIBET TIPS & MORE! 🔥📲
What Factors Make a Betting Site Stand Out?
All bettings sites are not created equally, and more often than not, your needs might not be met by all of them. Depending on the kind of punter you are, your preferences might be different from the next punter's, and this may influence the bookie you choose.
Ultimately though, every punter wants to have more wins than losses and have a smooth experience while making their bets. So what factors make great betting sites stand out in a crowd?
1. User Experience
This aspect cannot be overemphasized; whether you're browsing on your desktop or mobile, or using the bookie's mobile app, the experience must remain wholesome all through. Does the page load at a snail's pace, or are the colours so appalling that you cannot actually tell what appears on the website?
These are all the things that contribute to a bad user experience. Great betting websites load quickly, make it easy to navigate, enable users to easily find the events they want to bet on with a functioning search tool, and have an overall aesthetic that is easy on the eye.
Additionally, even without a mobile app, the betting site must be mobile-friendly and must make your mobile betting experience similar to the desktop experience, or even better.
2. Available Features, Offers, and Promotions
There is massive competition between bookmakers, and punters are all the better for it. This tug-of-war means many players are offering regular promotions and games just to attract customers. It's standard for a sports betting site to have a welcome bonus, either 100% or even 50% up to a certain amount.
The real question, however, is: what do you have to gain after you've signed up? Are there promotions that reward your loyalty? Are there features and promos that give you added insurance against losses, for instance, if only one leg of your ticket loses? What about the standard features such as live betting and cash-out? These are some of the features and offers you may want to measure up against your betting strategies.
Overall, making money from betting is not as straightforward as many people think; it requires painstaking patience, research, and well-thought-out strategies. Betting sites that make it easier through its features and promotions are truly a great help.
3. Customer Service
Any business that does not prioritise customer service does not deserve your support. It's that simple! The same applies to sports betting websites. If you have to move from pillar to post to get answers to your queries, or to solve pressing challenges, then you should move your betting account elsewhere ASAP. You shouldn't have to wait for hours before your request is dealt with.
When you need to contact the betting sites, how many channels do they have? Just email? In this day and age just having an email address is not enough; the bookie should have other contact channels such as social media, a telephone line, and live chat. Furthermore, the agents should be able to help in Swahili as well as in English.
4. Market Volume
Some betting sites only focus on a number of primary markets, and that may be fine for you if you also have a very streamlined betting strategy. However, it is imperative to choose a bookie that offers options for many sports, across different leagues and countries, with many betting options within these markets. This is especially important for anyone who prefers keeping a single betting account. If you're overwhelmed by the options on offer, follow our betting tips page for what to bet on.
5. Customer Opinions and Transparency
When you read customer reviews about a betting site, what do they say? If many people are saying the same thing – whether negative or positive – then it's best to take notice of such things.
What are people saying on the betting site about the features that work well, or the ones that don't?
Is their service as per their advertisements, or is everything grossly exaggerated? When they say payout takes minutes, is that true or does it, in reality, take days? Your answer to all these questions are to be found in customer points of view on social media and betting review sites.
More importantly, how honest are they when it comes to their terms and conditions? Do they change them regularly and fail to communicate the same to you, in a bid to sneak in an extra clause?
It is important to stress that you should thoroughly read through the terms and conditions for your chosen betting sites. Competent betting sites make this document easily accessible, and have it written in plain language which is clear to understand.
Based on the factors listed above, and our tests of some of the betting sites that operate in Kenya, our top betting sites are 1xbet, 22bet, Betway and Melbet. We explain why below.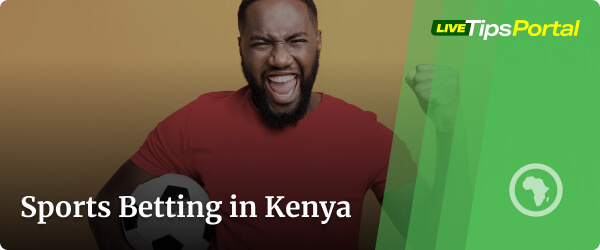 1XBET ⇧
1xbet is one of the most popular betting sites in the world as it operates in multiple countries, including Kenya. When it comes to betting options, 1xbet comes out tops by providing betting options not often provided by other bookmakers – such as no team to score three times in a row.
In truth, 1xbet may seem rather unfriendly at first, but once you get through the first interface, everything else is intuitive and easy to use. 1xbet is committed to sublime customer experience with a dedicated email for different subjects to enable faster resolutions. There's also a dedicated phone line for Ghanaian customers.
The deposit and withdrawal options available on 1xbet are also mind-blowing. 1xbet offers 42 channels for making deposits into your account and 34 channels to make withdrawals, with most taking a maximum of 15 minutes according to the bookie.
When it comes to promotions, 1xbet is always pressing on the accelerator, with numerous ongoing promotions including Happy Friday and Wednesday deposit bonus besides the welcome bonus offered to new customers. Speaking of welcome bonuses, 1xbet offers a 100% welcome bonus of your first deposit up to approximately 10.000 Kenyan shillings. For more in-depth details about the bookmaker, you can read our 1xBet.

22BET ⇧
22bet is a relatively new player in the Kenyan market, but it has over 12 years' experience in the sports betting industry. The 22bet site is user-friendly with a simple interface that makes navigation straightforward. The home page is also uncluttered, which makes it easy on the eye for punters new to the bookie.
22bet also has dedicated emails for different issues, including payments, technical and security, which ensures your queries are attended to by agents with the required expertise. The betting options available on the bookie are also incredible; it offers betting options across a range of popular and less-popular sports, including UFC, boat race, surfing, streetball, football, darts, squash, to name just a few. Our 22bet review also shows that the bookie offers very high odds.
The bookie offers many withdrawal and deposit methods. Overall, it has about 18 deposit methods including M-Pesa, Airtel Money, Visa and Mastercard debit cards, as well as cryptocurrency sources. It offers withdrawal through most of the deposit channels too.
At the moment, the bookie only offers pre-play and live sports betting; there is currently no casino games options. In terms of bonuses, there is a standard 100% welcome bonus for new customers up to the tune of 15,000 KES. However, you need to make a minimum deposit of 100 KES to access the bonus. Other bonuses include the Friday Reload Sportsbook Bonus, which is also a 100% deposit bonus.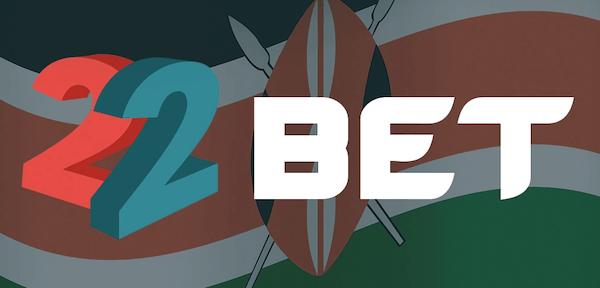 BETWAY ⇧
Betway is one of the biggest players in the global sports betting market. The bookie entered the Kenyan market in 2006 and has since solidified its position as one of the best options for punters in the country. Aesthetically, the Betway sportsbook website is easy on the eye, and the colour combination ensures that there's enough contrast to highlight the most important information.
Betway Kenya has five channels with which you can reach them, including email, WhatsApp, a toll-free line, Twitter, and another dedicated telephone line. On top of these channels, you can also access the live chat from the bookie's website.
The bookie offers both pre-play and live sports betting in addition to its virtual sports and casino offerings. The Betway sportsbook offers a broad betting market across multiple sports, countries, and leagues; the betting odds on offer are also high. Users can also partake in Betway's Jackpot games for free; this gives them a chance to win as much as 10,000,000 KES for predicting the outcomes of 13 matches, or alternatively play the Jackpot that requires you to provide the correct scores of six matches.
Betway offers a 50% welcome bonus for new users up to 5,000 KES. Other bonuses and promotions on offer for punters in Kenya include the Rebound Boost for when you've been on a long losing run with your bets, and the accumulator winnings boost. Popular withdrawal and deposit methods include Airtel Mobile Pay and M-Pesa.

MELBET ⇧
Melbet is a relatively new betting site in Kenya, but it is now one of the most used bookies in the East African country. Melbet is a model for diverse Sportsbook and competitive odds. The sportsbook covers over 30 sports including Rugby, Athletics, Football and many more. They also offer an amazing exclusive Melbet Kenya registration bonus and promotions. So if you are looking for a bookmaker where you can get value for your investment, then Melbet is the place to be.
They only opened their door for business in Kenya a few years ago, but they have been able to make giant strides in Kenya. This is because of the betting solutions they priced for Kenyans.
Registration with Melbet is a walk in the park. Customers can create an account in minutes without breaking a sweat and are rewarded with up to a whopping 200% on the first deposit up to 26,280 KES. Although to enjoy the exclusive LiveTipsPortal bonus, customers have to enter the promo code ml_110049 for the 30% extra bonus to get up to 34,164 KES. The minimum deposit to activate the bonus is 200 KES.
Funding your betting account is also very easy. Melbet accepts Mobile Money payments methods such as Mpesa which is widely used in Kenya. Customers can also enjoy a great betting experience using the Melbet mobile app. Basically, the app offers the same services as the desktop version and this makes live betting seamless. And if you are a casino buff, you will be spoilt for choices as there are many casino games you can choose from. The games include blackjack, baccarat, online slots, poker and many more.
Overall, your betting needs are well taken care of on the Melbet and you will not be wrong to sign up on Melbet Kenya.

Conclusion
The Kenyan sports betting ecosystem is thriving and growing, and is attracting many local and global betting companies. That said, all betting companies are not the same; the leading betting sites in Kenya, based on the betting experience, great support, deposit and withdrawal options and interesting bonuses, are 1xbet, 22bet, Betway and Melbet. You can check out our betting tips for help on how to take advantage of the bonuses on offer on these platforms. Don't forget to read our in-depth bookie review on these bookmakers to further aid your research.