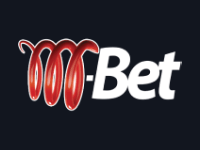 M Bet Tanzania
Advantages and disadvantages
Well known Tanzanian trademark
High level of security
Fully licensed and registered
No welcome offer
No live betting
M-bet is among prevalent bookie from Tanzania betting markets, built up in 2013. Mbet is effectively enrolled by the Gaming Board of Tanzania.
Among the special highlights of Mbet there's bounty of football matches to select from compared to other bookmakers. This is the outcome of their explicit focus on the football than any other games.
The potential to innovate among the unique mobile app dubbed Mbet Plus, which serves the same markets as the M-bet website, has arisen in recent years of their operations in Tanzania.
The M Bet app provides the finest user experience; it is adaptable, opens quickly, and contains all of the features found on the Mbet website.
Furthermore, M bet is the only sports betting Tanzania site that accepts the local bank (CRDB) as a payment method.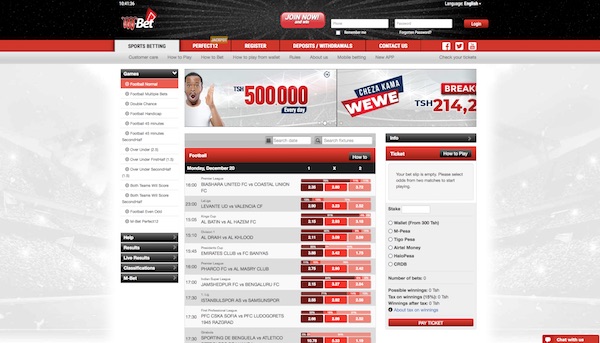 © M Bet
Deposit
How do I open a M Bet account?
M-bet's signup process is straightforward, lasting less than 30 seconds. All you have to do is:
Tap register on the Mobile app / M-bet sites.
A registration form will appear, requesting you to enter your cell phone number and password.
Then after, click signup (if you've been using the mobile app) or register (if you're using the website)
You will be taken immediately to the home screen or home page after pressing signup.
Use your phone as your username and the password you created during registration the next time you want to check in.
How do I deposit money on my MBet account?
The M-bet mobile app and the M-bet website both offer mobile payment choices and banking ways. In order to deposit money using your mobile device, follow the steps below:
Go to the Mbet app's bottom and hit deposit, then type in the amount you want to deposit.
Press deposit.
After pressing deposit, you'll be prompted to enter your mobile money password, and a successful deposit will be confirmed.
You can also deposit using the USSD/Shortcodes on your phone by following the following steps:
Go to the M-bet website's deposit page and enter the deposit amount to acquire the reference number which you'll need it later.
Then dial *150*01# for Tigo Pesa, *150*00# for MPESA, *150*60# for Airtel Money, and *150*88# for Halopesa.
Then select Pay Bills.
Enter the Mbet business number, 300300.
Then enter the reference number, and finally the amount you want to deposit and click pay.
Payout
How do I withdraw money from my M Bet TZ account?
Withdrawing money from Mbet is simple and quick. Simply enter the amount you wish to withdraw from the betting site or mobile app, and the funds will be transferred to your account promptly using the same methods you used to deposit. The minimum withdrawal amount is 1,000 Tsh, while the maximum withdrawal amount is 3,000,000 Tsh.
Betting
How is the user experience at MBet Tanzania?
The Mbet website has been built in such a way even a layman can understand and use it thus most of the betting markets are openly seen just after opening the M-bet wesite. The links are clearly visible which makes punters not to waste time navigating to lookout for available events. In comparison to other bookies, M-bet is focused on providing more matches in the market, demonstrating their efforts to service more punters. They were able to lower the complexity of their systems, and more attention was put into improving security features and enabling one-minute payment. M bet has concentrated on a number of crucial areas, including:
Mbet platforms (mobile and internet) signout users after a period of inactivity of several minutes. Payment options have been made more secure by enforcing controls that prevent transactions from being processed if the depositor entered the incorrect reference number. The website employs HTTPS to protect site visitors' personal information. Cash deposits and withdrawals are instantaneous.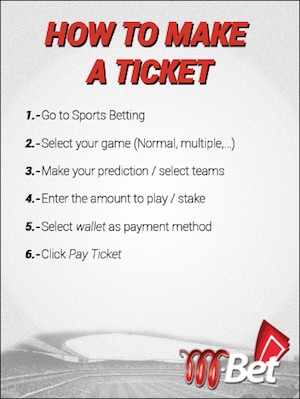 © M Bet
How good is the M-Bet sportsbook?
Mbet is now focusing on football matches, but there is opportunity for more sports to be added in the future to provide more variety to the punters. Basketball, Tennis, Ice Hockey, Rugby, Aussie Rules, Handball, Volleyball, Cricket, Boxing, American Football, MMA, Futsal, Snooker, Darts, Waterpolo, Badminton, and Table Tennis are among the sports available.
Normal, Double Chance, Over/Under 2.5, Both Teams Will Score, Handicap, Halftime/fulltime, Odd/even, 45 minutes, 45 Minutes Second Half, Over / Under 1.5 First Half, Over / Under 1.5 Second Half, 1st Half Both Teams to Score, 2nd Half Both Teams to Score, Double Chance First Half, Double Chance Second Half, Correct Score, and Mbet Perfect 12 Jackpot are among the 21 available markets in M-bet. So plenty of opportunity to try your luck with different betting strategies. You're also able to bet with our bet tips today and sure straight wins for tomorrow on M Bet TZ.
M-Bet payout rate: Calculating the payout rate of the bookmaker is the greatest technique to establish how much you will earn from the bookmaker. Most bookmakers claim to have the highest payout rate, but how can you be sure you're receiving the greatest deal?
How great of a deal the M-bet sportsbook really is, you'll get to know in the next couple of sentences. Because we've took quite a few games at the end of 2021to calculate the average payout rate of M Bet co tz and also the payout rate of some of the top games.
We can say there's quite a big spread. You'll find games for whom the payout rate is just a bit above 80%. Talking about the average rate we can say 90% is the magic number. But of course M Bet follows the best practice in terms of games in the best leagues and between the best teams. Which means for these games you'll find payout rates of 95% or even a bit higher. But be aware that the odds rises with every days the game comes closer.
Support
How can I reach the Mbet support?
Mbet provides email and phone service 24 hours a day, 7 days a week. To protect their reputation they are always on standby to receive calls from all their customers tirelessly with quick email replies.

© M Bet
MBet Tanzania conclusion
Current focus of Mbet has been invested in giving football matches than any other games contrary to other bookies hence this gives them the advantage of offering plenty of matches earlier before any bookmakers updated their sports book. M-bet does not provide live betting but does have a Live Score option. You can set an alarm to be notified when the match begins using this option. The M-Bet plus app has emerged as one of the most exciting technologies which present all M-Bet markets flexibly and securely. Mbet has managed to simplify the process and allow for quick registration. With a very user-friendly layout, the mobile app has been enabled to tap to pay instantaneously. It takes less than 30 seconds to create a new user account and start creating your first betslip.