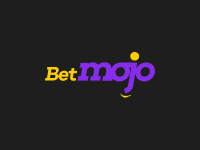 Betmojo Bonus
The Betmojo bonus is currently unavailable on LiveTipsPortal. If you're looking for a great welcome offer open an account with 1xBet and claim your 1xBet first deposit bonus.
Betmojo
is a bookie operating in the super competitive online sports betting industry in Nigeria, but they are already making a splash and they have been touted in many quarters as one of the
best betting sites in Nigeria
. This is hardly surprising, given their offers and promotions to users.
One of such promotions is the Betmojo ACCA Bonus, where customers can win up to 400% more on their accumulator or Multi bet. This bonus is one of the most generous in the African market and punters do not have to break an arm and a leg to enjoy it. This bookie does not offer a welcome bonus at the moment, but the accumulator bonus more than makes up for it. Here is the catch! With this bonus, you do not have to worry about a stringent wagering requirement and roll over bets. It is as simple as placing an accumulator bet, but with a higher potential winnings.


© Betmojo
After setting up your account with Betmojo and making a deposit, you are well and truly on your way to enjoy a sizeable increase on your multi bets winnings. All you need to do is to add 3 or more selections to your bet slip and your potential winnings will be boosted by up to 400%.
However, there are some terms and conditions you have to be familiar with in order to enjoy this massive bonus. The Betmojo Acca bonus is applicable to sports betting and each of your selections must have odds of 1.15 or greater. Additionally, as Betmojo currently operates only in Nigeria at the moment, you must have reached the legal gambling age (18) and resident in Nigeria. You must also accept the terms and conditions as stipulated by the bookmaker. Betmojo reserves the right to modify, suspend or discontinue the promotion at its sole discretion, without recourse to the customer.
| | |
| --- | --- |
| | |
| Betmojo Bonus list 1/2 | Betmojo Bonus list 2/2 |
|   |   |
We have a comprehensive overview of betting bonuses on our page. You can find the bonus that could offer you the most value.
Bonus type
Combo Bonus
Minimum deposit
NGN 100
percentage
400%
Maximum bonus
NGN 100,000
Bonus code
no bonus code is required
Turnover requirements
You will get a chance to place an accumulator bet where you your winnings could be boosted by up to 400%. If all your selections - between 3 and 40 - win, you will get a corresponding percentage boost to the number of events on your accumulator bet slip. Each of the selections must have a minimum odd of 1.15.
Min. odd
1.15
Valid until
unlimited
Summary
Betmojo is offering customers a massive boost for accumulator bets. Potential winnings for Multi bets or accumulators can get as high as 400% depending on the number of selections. This is one of the best bonuses you will get for accumulators in the market. The minimum number of selections is 3 events and you can wager as low as ₦ 100. All event selected must have odds of 1.15 or higher.
Pros and Cons
Bonus counts for every acca bet that fits the terms
Boost up to 400%
Extra money only when winning the acca bet
Example
Register on Betmojo and make a minimum deposit of at least ₦ 100. Place a mandatory accumulator bet with at least 3 events. Each event must have odds of 1.15 or higher. If all your selections return as winners, you will get a boosted win corresponding to your number of selections. 3% boost with 3 selections ... 400% boost with 40 selections.
Get your Bonus in 3 Steps
Step 1
Register an account with Betmojo and make a deposit of at least ₦ 100.
Step 2
Place an accumulator bet with a minimum of 3 or more selections with odds of 1.15 for each selection. You can get up to 400% more winnings for 40 events if the forty selections win.
Step 3
The Betmojo Acca Bonus is a rolling bonus. If you do not win with your first bet, you can always place another accumulator bet.