Bet9Ja offers customers live streams for football matches in LaLiga, Ligue 1 and Serie A. The live stream offer is available to Bet9Ja customers who have made a deposit into their accounts. Read more about the details of this offer.
Are you ready for the ultimate all-round sports betting experience? With bet9ja you not only get one of the best sports betting sites in Africa, but now also free live streams of numerous top sports, games and events from all over the world. These include games from the Spanish La Liga with Real Madrid, FC Barcelona or Atletico Madrid, as well as Serie A from Italy, Ligue 1 in France and much more. Whether at home on your TV, laptop or on the go via bet9ja mobile on your cell or tablet, at Bet9Ja you get the best matches for free – live and in full length.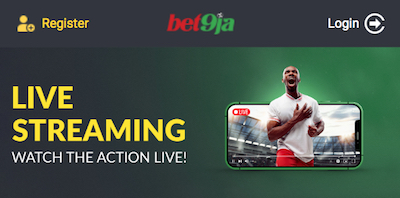 How to use bet9ja free livestream
In the ever-evolving world of online sports betting, Bet9ja has taken a significant leap forward with its innovative Live Streaming feature. This groundbreaking offering allows users to witness the latest sporting events from across the globe as they unfold, providing a unique edge for both casual viewers and seasoned bettors. In this article, we'll explore how to make the most of this exciting feature, highlighting its exceptional qualities and explaining why it outshines the competition. For new customers it surely starts with the bet9ja registration. Here's how to find and use these new bet9ja live streams.
Seamless Access to Live Action
To begin your journey with Bet9ja's Live Streaming, it's essential to ensure you have a minimum of 200 Naira in your account. Once you meet this requirement, you're all set to dive into the world of real-time sports excitement.
Using Bet9ja Live Streaming on Desktop, mobile phone or tablet
Step 1: Minimum Balance Requirement
Before you dive into the action, remember to keep at least 200 Naira in your account to unlock the Live Streaming feature.
Step 2: Navigate to Live Betting Section
Head to the Live Betting section, where you'll find a curated selection of ongoing events. Keep an eye out for the distinctive video recorder icon, indicating that the event is available for live streaming. A simple click will set the action in motion.
Step 3: Customize Your Viewing Experience
On the right side of the screen, you'll notice a green box. Click the arrow icon to open the live video feed in a convenient pop-up window. If you prefer a larger view, use the expand icon to optimize your viewing experience.
Step 4: Simultaneous Betting and Watching
With the event now streaming in the pop-up window, you have the option to place live bets as the action unfolds. Navigate the markets just as you would in the regular betting process, combining the thrill of live action with strategic wagering.
Step 5: Explore Upcoming Live Events
For those looking to plan their sports viewing in advance, Bet9ja offers an easy-to-use calendar feature. Click on the calendar button to access a list of upcoming events available for Live Streaming, indicated by the video recorder icon.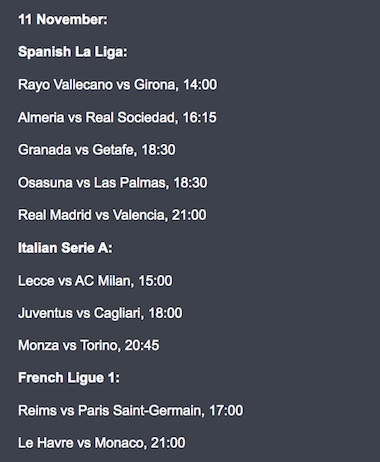 What Sets Bet9ja Live Streaming Apart
Unmatched Accessibility
Bet9ja Live Streaming opens the door to a vast array of sporting events, providing users with an unparalleled level of access to global competitions. Whether you're a fan of football, basketball, tennis, or any other sport, Bet9ja ensures you're never far from the action.
Simultaneous Betting and Viewing
One of the standout features of Bet9ja Live Streaming is the ability to place bets in real-time while watching the event. This dual functionality allows for a dynamic and interactive betting experience, enhancing both excitement and strategy.
User-Friendly Interface
Navigating the Live Streaming feature on Bet9ja's desktop platform is a breeze. The intuitive layout and clear icons ensure that even first-time users can quickly get started and make the most of this cutting-edge feature.
Bet9Ja Live Streams – what's on?
Follow your favourite players and top teams such as Jude Bellingham, Vinicius Junior at Real Madrid, Robert Lewandowski, Pedri or Gavi at Barcelona, Kylian Mbappé at Paris SG, Rafael Leao at AC Milan, Lautaro Martinez at Inter Milan or Victor Osimhen and Kvaratskhelia at SSC Napoli. Be there when they work their magic on the pitch and enchant fans all over the world. If you are primarily into Premier League betting tips, Bet9Ja unfortunately does not have streaming rights for top-flight football in England. Nonetheless, the offer is remarkable:
Here are the top 3 bet9ja live streaming highlights:
La Liga (Spain)
Serie A (Italy)
Ligue 1 (France)
Bet9ja new live streaming offer – dive in now!
Bet9ja Live Streaming revolutionizes the online sports betting experience, offering users a front-row seat to sporting events worldwide. With its user-friendly interface, simultaneous betting capabilities, and extensive event coverage, Bet9ja sets a new standard for live sports entertainment. No account yet? Then register now and get the bet9ja welcome bonus. Don't miss out on this game-changing feature – top up your account, head to the Live Betting section, and immerse yourself in the excitement of real-time sports action.