AS Roma
VS
Lazio
AS Roma - SS Lazio betting tip & odds comparison 26.01.2020
Gameweek 21 in the Serie A will see the clash between AS Roma and Lazio at Olimpico. Kick-off time is at 6:00 PM on Jan 26, 2020. In our preview of AS Roma vs. Lazio we will provide you with all the important facts and stats for this Serie A fixture. Let's start by having a look at the current form of the two teams involved.
Looking for multibets? Livetipsportal sports betting and football data is your source of analytical and stats-based betting predictions for the most popular leagues and international competitions.
AS Roma were victorious in 3 of their previous 5 league matches (3 wins, 0 draws, 2 defeats. In the current Serie A season 2019/2020, AS Roma were able to win 5 of their 10 games at home, with a total of 2 draws, and 3 defeats (Goal difference 19:15).
Lazio have won 5 of their last 5 Serie A encounters (5 wins, 0 draw, 0 defeats. The away record in this year's Serie A season for Lazio reveals the following stats: 6 wins, 1 draw and 2 defeats - Goal difference 16:10.
Out of the last five Serie A encounters between the two teams, AS Roma won 2. In 2 matches the points between the two sides were shared, and 1 time Lazio got the win. If we look at the home record of AS Roma against Lazio, the stats are as follows: 4 wins AS Roma, 0 draws and 1 win Lazio.
Naturally, you can follow our advice and place the same bet free of charge. If you decide to do so at a new bookie, you can benefit from the Betway signup bonus. We have already tested the offer for you in detail.
Roma – Lazio
There are only a few football derbies bigger than the Rome derby. It's always fiery and an entertaining watch for the neutrals and fans alike. Roma will be looking to stop the Lazio juggernaut in its winning track, while Lazio will be looking to take the scalp of their local rivals and add to their winning streak. It all adds up to what should be an interesting watch at the Stadio Olimpico come Sunday evening.
Roma
Roma are currently on track to meet their target of Champions League qualification for next season, as they currently occupy fourth spot with 38 points from a possible 60. After four consecutive seasons of qualifying for the Champions League, the Rome-based club missed out on Champions League last season.
With fourth spot still up for grabs, Roma know that they have to keep winning to retain their position. The host currently sit seven points behind Lazio and a whopping 13 points behind first-placed Juve.
Overall this season, Roma have played 20 matches, won 11 and lost four times. The Giallorossi have scored 37 goals from those 20 matches and conceded 22 goals. Fonseca's men have fared worse when playing at home this season, earning only 17 points from a possible 30. They have lost three times, and only won five matches out of their 10 home matches.
Part of the reason for their relatively poorer record at home is the defence. They have shipped in 15 goals at home. While not exactly over the top, for a Champions League-chasing team, it is a lot considering they are not firing on all cylinders at the other end.
In terms of form, Roma have now lost three of their first five matches of 2020 including losing twice to Juventus in that span – in the league and the Coppa Italia quarterfinals. In Serie A, they've lost two and won three of their last five matches. Their last match at home was a 2-1 loss at the hands of a Ronaldo-inspired Juventus.
Lazio
Besides Liverpool, there's no hotter team in Europe these days than Lazio. The Biancocelesti have notched up 11 consecutive wins in the League including victories over teams such as Milan, Napoli, and Juventus. Despite their run, they still sit six points behind the league leaders, Juventus, albeit with a game in hand.
The Rome-based club currently occupies the third position on the table with 45 points from a possible 57. Simeone Inzaghi's troops will know that they have to keep winning to put pressure on the top two and to keep alive their slim chances of Scudetto.
Overall this season, Lazio have 14 wins, three draws and two losses, which means they started the season with 3 wins, three draws and two losses from their first eight matches. The turnaround has been significant and a key contributory part of the equation is the form of Ciro Immobile.
The Azzurri striker has now bulged the back of the net 23 times in 17 matches. When playing away from home, Lazio have six wins, one draw and two losses in nine matches. Their last match was a 5-1 thrashing of Sampdoria.
Roma vs Lazio Probable Lineups
Roma will be without Nicola Zanniolo, who has become a mainstay in the Giallorossi side. However, they should welcome back Edin Dzeko back to the starting lineup after his suspension. Lazio, on the other hand, do not have any new injuries to report.
Possible Line-Ups
Roma
Lazio

Lopez
Kolarov
Spinazzola
Smalling
Mancini
Diaware
Veretout
Pellegrini
Under
Florenzi
Dzeko
Coach: Paolo Fonseca

Strakosha
Patric
Acerbi
Daniel
Lulic
Lazzari
Leiva
Milinkovic-Savic
Alberto
Caicedo
Immobile
Coach: Simeone Inzaghi

Injured: Santon, Kluivert, Zaniolo, Zappacosta, Eugene Bouah and Marusic, Cataldi, Kishna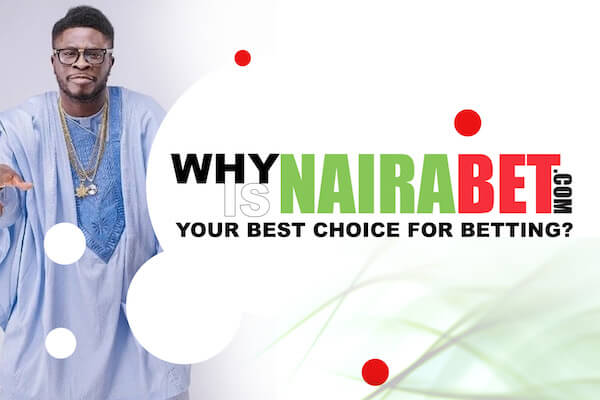 © Nairabet
Roma vs Lazio Betting Prediction and Tips
In the last eight matches between the two arch-rivals, the side listed as away only once, and that didn't happen in the last five matches. The last encounter between the two sides ended up 1-1, but last season both sides won the fixture when they were designated as the home team. In the last ten matches between the two clubs, Roma have won six games while Lazio have won two. This shows that for the most part, one team always wins and draws are few and far between, and backing either side to win is a smart betting choice. Nevertheless we would go with Roma. At Nairabet you can bet on Roma with 2.85. For more predictions and sports betting tips on the Roma vs Lazio games, click here.
Our tips
Performance
AS Roma
Last games
AS Roma performance of the last 5 home matches
Lazio
Last games
Lazio performance of the last 5 away matches
Current Standing
| POS | TEAM | PTS | MP | W | D | L | GF | GA | GD |
| --- | --- | --- | --- | --- | --- | --- | --- | --- | --- |
| 1 | | 83 | 38 | 26 | 5 | 7 | 76 | 43 | 33 |
| 2 | | 82 | 38 | 24 | 10 | 4 | 81 | 36 | 45 |
| 3 | | 78 | 38 | 23 | 9 | 6 | 98 | 48 | 50 |
| 4 | | 78 | 38 | 24 | 6 | 8 | 79 | 42 | 37 |
| 5 | | 70 | 38 | 21 | 7 | 10 | 77 | 51 | 26 |
| 6 | | 66 | 38 | 19 | 9 | 10 | 63 | 46 | 17 |
| 7 | | 62 | 38 | 18 | 8 | 12 | 61 | 50 | 11 |
| 8 | | 51 | 38 | 14 | 9 | 15 | 69 | 63 | 6 |
| 9 | | 49 | 38 | 12 | 13 | 13 | 47 | 51 | -4 |
| 10 | | 49 | 38 | 12 | 13 | 13 | 51 | 48 | 3 |
| 11 | | 49 | 38 | 14 | 7 | 17 | 56 | 57 | -1 |
| 12 | | 47 | 38 | 12 | 11 | 15 | 52 | 65 | -13 |
| 13 | | 45 | 38 | 12 | 9 | 17 | 37 | 51 | -14 |
| 14 | | 45 | 38 | 11 | 12 | 15 | 52 | 56 | -4 |
| 15 | | 42 | 38 | 12 | 6 | 20 | 48 | 65 | -17 |
| 16 | | 40 | 38 | 11 | 7 | 20 | 46 | 68 | -22 |
| 17 | | 39 | 38 | 10 | 9 | 19 | 47 | 73 | -26 |
| 18 | | 35 | 38 | 9 | 8 | 21 | 52 | 85 | -33 |
| 19 | | 25 | 38 | 6 | 7 | 25 | 35 | 79 | -44 |
| 20 | | 20 | 38 | 5 | 5 | 28 | 27 | 77 | -50 |
Legend
Champions League

Europa League

Europa League Quali.

Relegation