Betis Sevilla
VS
FC Barcelona
Benito Villamarín
Sevilla
Real Betis Sevilla - FC Barcelona betting tip & odds comparison 09.02.2020
In gameweek 23 of Primera División, Betis Sevilla will host FC Barcelona at Benito Villamarín. Kick-off is scheduled for 9:00 PM on Feb 9, 2020, and the fixture will be refereed by José María Sánchez Martínez. With our match prediction and odds comparison for Betis Sevilla vs. FC Barcelona you are guaranteed to get all the important facts and details for this fixture. First and foremost, we will take a close look at the teams' recent performances.
You can't get enough of betting tips for La Liga? We provide you with betting tips for every matchday fixture, and additionally, we offer a comprehensive odds comparison.
Betis Sevilla have won 1 of their last 5 league matches (1 win, 2 draws, 2 defeats. In the previous 11 home games in the Primera División season 2019/2020, Betis Sevilla have won 6 matches, 2 games ended in a draw, and 3 games in defeat. (Goal difference 20:14).
Out of their last 5 Primera División fixtures, FC Barcelona have won 3 games (3 wins, 1 draw, 1 defeat). The away record in the current Primera División season reads as follows: 4 wins, 3 draws und 4 defeats - Goal difference 15:15.
In their last five Primera División encounters, Betis Sevilla managed to get 1 win against FC Barcelona, while Barcelona scored 4 wins. On 0 occasions, there was no winner. If we focus exclusively on the home games that Betis Sevilla played against FC Barcelona in the Primera División, we get the following record: 0 wins for Betis Sevilla, 1 draw and 4 wins for FC Barcelona.
Have you heard of the 1xbet bonus yet? This offer, which is available to all customers who register for the first time, will allow you to start off with some extra credit.
Real Betis
Betis have struggled for consistency all season long. They are 12th on the table currently, a far cry from the 6th position they finished a couple of seasons ago that saw them return to European football after a prolonged period of absence. Victory over Barcelona will see them revive their fight for a Europa League slot that will be a much-needed reward for the fans of the football mad city of Seville.
They lost 5-2 to Barcelona at the Camp Nou earlier in the season and they will be looking to avoid another defeat when they take on them again, this time at their home stadium where they have been relatively solid. They have won 6, drawn 2 and lost just 3 of their 11 home matches thus far in this season's campaign.
Victory over Barcelona will see them claim Barcelona's scalp for the first time since a 4-3 upset win at the Camp Nou in November 2018 – a feat that will no doubt be celebrated by the loyal fan base drawn from the working class in Seville. Real Betis' local hero and club captain 38-year-old captain Joaquin recently signed a new deal with the La Liga club until 2021. He will be leading his team and looking to add to his 7 goal tally thus far this season
Barcelona
Barcelona is currently sitting in second place on the log just 3 points shy of league leaders and bitter rivals Real Madrid who take on Osasuna in an earlier kickoff on the same day. Barcelona have been rocked with off the pitch issues this week with reports of a fallout between talisman and club legend Lionel Messi and former team mate Barcelona sporting director Eric Abidal over comments the latter made to the media regarding what he felt was a lack of effort from some players in the club. Club director Josep Maria Bartomeu summoned Abidal for a meeting to discuss his future with the club following this public row with Messi.
On the pitch, Barcelona have had a fair share of injury concerns over the last few months. Leading striker Luiz Suarez is out long term following a surgery on his right knee in January that is set to keep him out of action for up to 4 months. Ousmane Dembele who hasn't played since November 27 was ruled out for the rest of the season this week following aggravation of the right hamstring injury he suffered in the first half of the 3-1 Champions league win over Borussia Dortmund back in November. Gerard Pique is out on suspension after picking up his 10th La Liga booking last weekend against Levante.
Coach Quique Setien who took over the reins at Barcelona in January, is set to make the necessary changes and will look up to the revamped squad to build on a recent good run of form that has seen them picking up 3 wins in the last 5 games. Clement is likely to partner Samuel Umtiti at the centre back positions. Teenage phenom Anssumane Fati who had a brilliant brace in the 2-1 win over Levante in the last match will once again partner with Lionel Messi upfront alongside Antoine Griezmann. Messi provided the two assists for both of those goals for Blaugrana.
Possible Line-Ups
Real Betis
Barcelona

Joel Robles
Moreno
Bartra
Mandi
Emerson
Canales
Gonzales
Alena
Joaquin
Fekir
Borja Iglesias
Coach: Rubi

Marc Andre
Cabral
Umtiti
Clement
Jordi Alba
F. De Jong
Busquets
Rakitic
Ansu Fati
Griezmann
Messi
Coach: Quique Setién

Injured: Carvalho, Guardado, Juanmi and Neto, Dembele, Suarez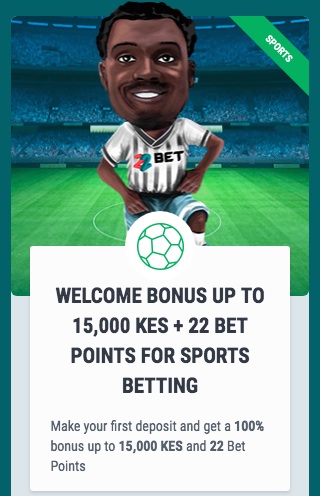 © 22bet
Real Betis Sevilla vs Barcelona Betting Predictions and Tips
Barcelona have dominated the recent matchups between the two sides. Having said that, Barcelona come into this game with a few concerns both on and off the pitch and Betis will no doubt be rubbing their hands ready to cause them a few more troubles when they take on the pitch Sunday.
Both teams will be looking for a good showing. On current form and depth of the teams available, we should have an entertaining game on Sunday that should see BOTH teams scoring. There has been an avalanche of goals in their last five encounters and we expect that to continue. Overall, Barcelona have enough within their ranks to secure the win.
Our betting tips and predictions for the game are therefore: Barcelona Win @ 1.8, Goals Over 2.5 @ 1.56 and BTTS @1.57. You can find these odds at 22bet. If you are a new customer the bookmaker offers you the 22bet Bonus. Good luck!
Our tips
Performance
Betis Sevilla
Last games
Betis Sevilla performance of the last 5 home matches
FC Barcelona
Last games
FC Barcelona performance of the last 5 away matches
Current Standing
| POS | TEAM | PTS | MP | W | D | L | GF | GA | GD |
| --- | --- | --- | --- | --- | --- | --- | --- | --- | --- |
| 1 | | 87 | 38 | 26 | 9 | 3 | 70 | 25 | 45 |
| 2 | | 82 | 38 | 25 | 7 | 6 | 86 | 38 | 48 |
| 3 | | 70 | 38 | 18 | 16 | 4 | 51 | 27 | 24 |
| 4 | | 70 | 38 | 19 | 13 | 6 | 54 | 34 | 20 |
| 5 | | 60 | 38 | 18 | 6 | 14 | 63 | 49 | 14 |
| 6 | | 56 | 38 | 16 | 8 | 14 | 56 | 48 | 8 |
| 7 | | 56 | 38 | 16 | 8 | 14 | 52 | 45 | 7 |
| 8 | | 54 | 38 | 14 | 12 | 12 | 43 | 37 | 6 |
| 9 | | 53 | 38 | 14 | 11 | 13 | 46 | 53 | -7 |
| 10 | | 52 | 38 | 13 | 13 | 12 | 46 | 54 | -8 |
| 11 | | 51 | 38 | 13 | 12 | 13 | 41 | 38 | 3 |
| 12 | | 49 | 38 | 14 | 7 | 17 | 47 | 53 | -6 |
| 13 | Real Valladolid Club de Futbol | 42 | 38 | 9 | 15 | 14 | 32 | 43 | -11 |
| 14 | | 42 | 38 | 11 | 9 | 18 | 39 | 56 | -17 |
| 15 | | 41 | 38 | 10 | 11 | 17 | 48 | 60 | -12 |
| 16 | | 39 | 38 | 10 | 9 | 19 | 34 | 59 | -25 |
| 17 | | 37 | 38 | 7 | 16 | 15 | 37 | 49 | -12 |
| 18 | | 36 | 38 | 8 | 12 | 18 | 30 | 51 | -21 |
| 19 | | 33 | 38 | 9 | 6 | 23 | 40 | 65 | -25 |
| 20 | | 25 | 38 | 5 | 10 | 23 | 27 | 58 | -31 |
Legend
Champions League

Europa League

Europa League Quali.

Relegation