Internazionale
VS
AC Milan
Betting tips & odds comparison 09.02.2020 FC Internazionale Milano - AC Milan
Betting Tip for matchday 23 of the 2019/2020 Serie A between FC Internazionale Milano and AC Milan. The game will be played at Giuseppe Meazza (Mailand, Italy) on 09.02.2020 at 20:45.
Inter Milan vs AC Milan
In previous seasons, the Milan Derby had become an after-thought, only clinging to past glory and historical acclaim. This match, however, is one that football fans from around the world are eager to see. Inter are chasing their first Scudetto in ten years, while Milan are on the upward trajectory since the appointment of Stefan Pioli. The addition of football superstar, Zlatan Ibrahimovic, adds to the spectacle football fans are expecting.
Inter Milan
Inter Milan are just three points behind top-of-the-table team Juventus, and are currently on 51 points from 22 matches. Those 51 points were accrued thanks to 15 wins, six draws and only a single loss to Juventus. In those 22 matches, they scored 44 goals and conceded 18 goals. The Nerazzurri have been designated as the home team for Milan's visit. In home matches this season, Antonio Conte's men have only won six out of their 11 matches, with four draws and one loss, scoring 19 and conceding eight goals. They've also won only one of their last three home games in matches against Cagliari (1-1), Atalanta (1-1), and Genoa (4-0).
Three draws in the last four Serie A matches have seen Juventus leapfrog them on the table. More frustrating is the fact that the draws came against teams they were expected to beat, including Cagliari, Lecce and Atalanta. However, the team bounced back from those consecutive draws with a 2-0 win away at Udinese, thanks to a brace from Romelu Lukaku. Since signing from Manchester United, Lukaku has struck a fantastic partnership with Lautaro Martinez. Romelu Lukaku had 20 goals in 29 appearances with 16 of those goals coming in the league.
In the January transfer window, Inter have added Christian Eriksen, Victor Moses and Ashley Young, in what is an indication of the tactical pattern Conte wants to employ going forward. Conte prefers to play with a back three and two wing-backs.
AC Milan
After a disastrous start to the season, AC Milan sacked Marco Giampaolo and appointed Stefan Pioli. Since then, the team has performed better and the results have also improved. They are now only seven points behind the last Champions League spot, and will be pushing to make up that difference during the final third of the season, even though the team had to settle for a 1-1 draw at home to Verona in their last match. The addition of Zlatan Ibrahimovic to the team has also raised morale around the team and galvanized the Rossoneri.
Overall this season, Milan have gained 31 points from their 22 matches. Stefan Pioli's men have won nine matches, drawn five and lost eight. One of the team's problems this season is scoring goals, with only 23 scored all season. For comparison, this record is only better than the goal tally of five teams. The defence hasn't been all that bad with 27 goals conceded, the fifth joint-best record in the league. In their last three away games, Milan have won two and lost one – a 5-0 drubbing at the hands of Atalanta.
The two players to watch are Zlatan and Ante Rebic. Rebic has three goals in his last four matches, and Zlatan is … well Zlatan; he can produce magic anytime.
Possible Line-Ups
Inter Milan
AC Milan

Padelli
Skriniar
de Vrij
Bastoni
Moses
Vecino
Barella
Eriksen
Young
Lukaku
Esposito
Coach: Antonio Conte

Donnarumma
Conti
Kjaer
Romagnoli
Hernandez
Castillejo
Kessie
Bennacer
Calhanoglu
Ibrahimovic
Rebic
Coach: Stefan Pioli

Injured: Handanovic, Sensi, Gagliardini, Valero and Duarti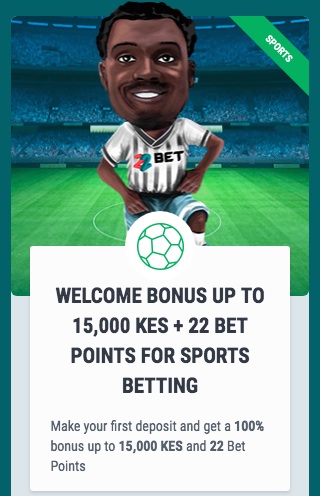 © 22bet
Inter Milan vs AC Milan Betting Tips and Prediction
We reckon this would be a tight tactical battle between Stefan Pioli and Antonio Conte, with three points and bragging rights on the table. AC Milan have won or drawn five of the last five matches; while Inter have not exactly lit up the league since the turn of the year, with three draws in the last five matches. For this reason, we are backing a double chance punt on the away team. Cloudbet offers this market at 1.87 odds. On the goal front, both sides have played out games with over 1.5 goals in recent matches. Five of Inter's last five matches have featured over 1.5 goals, while four of the last five AC Milan matches have featured the same. Therefore, backing over 1.5 goals is another valuable market to consider. 22bet offers the following odds: over 1.5 goals – 1.31 odds. For more betting tips click here.
Our tips
Performance
Internazionale
Last games
Internazionale performance of the last 5 home matches
AC Milan
Last games
AC Milan performance of the last 5 away matches
Current Standing
| POS | TEAM | PTS | MP | W | D | L | GF | GA | GD |
| --- | --- | --- | --- | --- | --- | --- | --- | --- | --- |
| 1 | | 83 | 38 | 26 | 5 | 7 | 76 | 43 | 33 |
| 2 | | 82 | 38 | 24 | 10 | 4 | 81 | 36 | 45 |
| 3 | | 78 | 38 | 23 | 9 | 6 | 98 | 48 | 50 |
| 4 | | 78 | 38 | 24 | 6 | 8 | 79 | 42 | 37 |
| 5 | | 70 | 38 | 21 | 7 | 10 | 77 | 51 | 26 |
| 6 | | 66 | 38 | 19 | 9 | 10 | 63 | 46 | 17 |
| 7 | | 62 | 38 | 18 | 8 | 12 | 61 | 50 | 11 |
| 8 | | 51 | 38 | 14 | 9 | 15 | 69 | 63 | 6 |
| 9 | | 49 | 38 | 12 | 13 | 13 | 51 | 48 | 3 |
| 10 | | 49 | 38 | 14 | 7 | 17 | 56 | 57 | -1 |
| 11 | | 49 | 38 | 12 | 13 | 13 | 47 | 51 | -4 |
| 12 | | 47 | 38 | 12 | 11 | 15 | 52 | 65 | -13 |
| 13 | | 45 | 38 | 11 | 12 | 15 | 52 | 56 | -4 |
| 14 | | 45 | 38 | 12 | 9 | 17 | 37 | 51 | -14 |
| 15 | | 42 | 38 | 12 | 6 | 20 | 48 | 65 | -17 |
| 16 | | 40 | 38 | 11 | 7 | 20 | 46 | 68 | -22 |
| 17 | | 39 | 38 | 10 | 9 | 19 | 47 | 73 | -26 |
| 18 | | 35 | 38 | 9 | 8 | 21 | 52 | 85 | -33 |
| 19 | | 25 | 38 | 6 | 7 | 25 | 35 | 79 | -44 |
| 20 | | 20 | 38 | 5 | 5 | 28 | 27 | 77 | -50 |