Real Madrid
VS
Atlético Madrid
Real Madrid CF - Atlético de Madrid betting tip & odds comparison 01.02.2020
Gameweek 22 in the Primera División will see the clash between Real Madrid and Atlético Madrid at Santiago Bernabéu. Kick-off time is at 4:00 PM on Feb 1, 2020. In our preview of Real Madrid vs. Atlético Madrid we will provide you with all the important facts and stats for this Primera División fixture. Let's start by having a look at the current form of the two teams involved.
Here, you have all La Liga betting tips at a glance. We provide you with detailed forecasts for every matchday. In addition to that, you can also find a comprehensive odds comparison.
Real Madrid were victorious in 3 of their previous 5 league matches (3 wins, 2 draws, 0 defeats. In the current Primera División season 2019/2020, Real Madrid were able to win 7 of their 10 games at home, with a total of 3 draws, and 0 defeats (Goal difference 22:7).
Atlético Madrid have won 3 of their last 5 Primera División encounters (3 wins, 1 draws, 1 defeats. The away record in this year's Primera División season for Atlético Madrid reveals the following stats: 3 wins, 5 draws and 2 defeats - Goal difference 8:8.
Out of the last five Primera División encounters between the two teams, Real Madrid won 2. In 2 matches the points between the two sides were shared, and 1 time Atlético Madrid got the win. If we look at the home record of Real Madrid against Atlético Madrid, the stats are as follows: 1 win Real Madrid, 2 draws and 2 wins Atlético Madrid.
Naturally, you can follow our advice and place the same bet free of charge. If you decide to do so at a new bookie, you can benefit from the bonus of Melbet. We have already tested the offer for you in detail.
Real Madrid – Atlético Madrid
Real Madrid will be looking to extend their lead at the top of the La Liga table to six points – pending the time Barcelona play on Sunday evening- when they welcome cross-city rivals, Atletico Madrid to the Bernabeu. Zinedine Zidane's men are three points ahead of Barcelona and ten points ahead of their opponents, who are on 36 points from 21 matches.
Real Madrid
Thanks to Barcelona losing 2-0 away at Valencia, Los Blancos have been able to return to the top of the La Liga table. They currently have 46 points from their 21 matches, including 13 wins, seven draws and a solitary loss. The team has scored 39 goals and conceded only 13 goals – the best defensive record in the league.
Two key themes to draw from the aforementioned stats are that Real Madrid have been very difficult to beat this season, and that their defensive record has been incredible, something that is rarely associated with the club. And in facing a very blunt attack on Saturday afternoon, Zinedine Zidane's men will be looking to shut them out for another clean sheet.
Since losing away at Mallorca on October 19th, the Spanish giants are yet to lose in La Liga and any competition for that matter; a run that includes 19 matches. Within that period, they've qualified for the round of 16 of the Champions League, where they have the small matter of facing Pep Guardiola's Manchester City. They also beat their cross-town rivals on penalties in the final of the Spanish Super Cup.
All season, Real Madrid have yet to lose at home this season and hold a record of seven wins and three draws in ten home matches. In those home matches, they've notched up 22 goals and conceded seven goals only. Their last three matches at home include two wins over Sevilla and Espanyol, and a draw against Athletic Bilbao.
Atlético
There's no stat that sums up Atletico Madrid's season, other than the fact that the team has only scored 22 goals in 21 matches; a record surpassing only four other teams. While they've remained solid at the back, they have struggled to score goals, despite their outlandish outlay on Joao Felix.
The other strikers, Diego Costa and Alvaro Morata, have failed to find the net often, making it difficult for the team to turn draws into wins and losses into draws. Diego Simeone's team have nine draws – more than 16 other teams in the league.
Their league position and a series of negative results mean Diego Simeone is under immense pressure. Since the beginning of 2020, they've suffered a shock loss to Cultural Leonesa in the Copa Del Rey, lost away at Eibar, and endured a draw at home to Leganes (19th of the La Liga table). This run of results means they have not won in four matches, their last coming in a fantastic 3-2 win over Barcelona in the Spanish Super Cup.
Overall, Los Rojiblancos have only three wins, five draws and two losses on the road from 10 away matches, and have scored and conceded eight goals apiece. With just two points away from the last Champions League spot, Diego Simeone's men will be keen to ensure the gap doesn't grow further.
Real Madrid vs Atletico Madrid Possible Line-Ups
Real
Atletico

Courtois
Carvajal
Varane
Ramos
Mendy
Modric
Casemiro
Kroos
Rodrygo
Benzema
Vazquez
Coach: Zinedine Zidane

Oblak
Trippier
Savic
Gimenez (doubtful)
Lodi
Saul
Herrera
Partey
Vitolo
Correa
Morata

Coach:

Injured: Asensio, Hazard and Bale (doubtful); Lemar, Koke, Felix, Trippier (doubtful) and Gimenez (doubtful)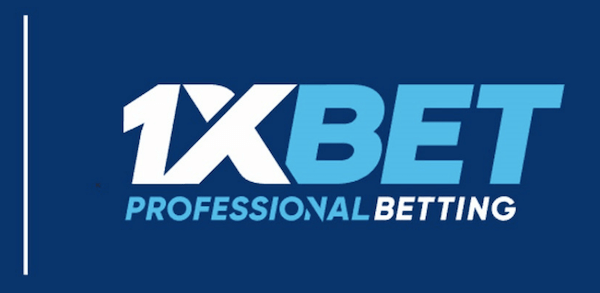 © 1xbet
Real vs. Atletico Betting Predictions and Tips
The last five games between both sides have been tight affairs; five out of the last six league encounters have ended in draws. The last two meetings – the reverse league fixture and the final of the Spanish Super Cup – between the clubs wrapped up in goalless draws. Considering these statistics, it is hard to see where a win would come from; that is why a Real Madrid double chance offers immense value. Cloudbet offers you the following odd: 1.20.
Speaking of goals, Atletico Madrid's struggles in front of goal have been well-documented above. Marrying this with the fact that Real Madrid have kept 11 clean sheets from their last 19 matches, one of our betting tips is, that this is another match with less than 2.5 goals. 1xbet offers you the following odds: Under 2.5 – 1.725, Under 3.5 – 1.23. For new customers this bookie offers the very intersting 1xbet Bonus.
Our tips
Performance
Real Madrid
Last games
Real Madrid performance of the last 7 home matches
Atlético Madrid
Last games
Atlético Madrid performance of the last 3 away matches
Current Standing
| POS | TEAM | PTS | MP | W | D | L | GF | GA | GD |
| --- | --- | --- | --- | --- | --- | --- | --- | --- | --- |
| 1 | | 87 | 38 | 26 | 9 | 3 | 70 | 25 | 45 |
| 2 | | 82 | 38 | 25 | 7 | 6 | 86 | 38 | 48 |
| 3 | | 70 | 38 | 18 | 16 | 4 | 51 | 27 | 24 |
| 4 | | 70 | 38 | 19 | 13 | 6 | 54 | 34 | 20 |
| 5 | | 60 | 38 | 18 | 6 | 14 | 63 | 49 | 14 |
| 6 | | 56 | 38 | 16 | 8 | 14 | 56 | 48 | 8 |
| 7 | | 56 | 38 | 16 | 8 | 14 | 52 | 45 | 7 |
| 8 | | 54 | 38 | 14 | 12 | 12 | 43 | 37 | 6 |
| 9 | | 53 | 38 | 14 | 11 | 13 | 46 | 53 | -7 |
| 10 | | 52 | 38 | 13 | 13 | 12 | 46 | 54 | -8 |
| 11 | | 51 | 38 | 13 | 12 | 13 | 41 | 38 | 3 |
| 12 | | 49 | 38 | 14 | 7 | 17 | 47 | 53 | -6 |
| 13 | Real Valladolid Club de Futbol | 42 | 38 | 9 | 15 | 14 | 32 | 43 | -11 |
| 14 | | 42 | 38 | 11 | 9 | 18 | 39 | 56 | -17 |
| 15 | | 41 | 38 | 10 | 11 | 17 | 48 | 60 | -12 |
| 16 | | 39 | 38 | 10 | 9 | 19 | 34 | 59 | -25 |
| 17 | | 37 | 38 | 7 | 16 | 15 | 37 | 49 | -12 |
| 18 | | 36 | 38 | 8 | 12 | 18 | 30 | 51 | -21 |
| 19 | | 33 | 38 | 9 | 6 | 23 | 40 | 65 | -25 |
| 20 | | 25 | 38 | 5 | 10 | 23 | 27 | 58 | -31 |
Legend
Champions League

Europa League

Europa League Quali.

Relegation