Real Madrid
VS
FC Barcelona
Real Madrid CF - FC Barcelona betting tip & odds comparison 01.03.2020
Matchday 26 in the Primera División features the clash between Real Madrid and FC Barcelona at Santiago Bernabéu. In our preview of Real Madrid vs. FC Barcelona, you will receive all the important details and facts about this Primera División fixture. We will begin with an analysis of the current form of the two teams.
Looking for more betting tips for La Liga? In our overview, you can find the entire matchday with individual betting tips for each game.
Real Madrid emerged the winner in 3 of their last 5 league games (3 wins, 1 draw, 1 defeat. In 12 games on home turf in the current Primera División season 2019/2020, Real Madrid have won 8 time, with 4 matches ending in a draw, and 0 games ending in defeat (Goal difference 25:9).
In their last 5 Primera División fixtures, FC Barcelona have won 4 games (4 wins, 0 draws, 1 defeat). In all previous Primera División matches away from home, FC Barcelona have a positive record: 5 wins, 3 draws and 4 defeats - Goal difference 18:17.
A head-to-head comparison of the two teams in their last five Primera División clashes shows that Real Madrid managed to get 0 wins, while in 3 matches, FC Barcelona snatched the three points. In 2 encounters between the two teams, the points were shared. If we solely focus on the home record of Real Madrid against Barcelona, the stats are as follows: 1 win Real Madrid, 0 draws and 4 wins for FC Barcelona.
You want to place a bet at a bookie you haven't signed up with yet? In this case, we can recommend the Betway first deposit bonus for newly customers. We have already tested this offer for you.
Real Madrid – Barcelona
Los Bloncos have been on a free fall in recent weeks. Prior to the home loss to Man City in the Champions League on Tuesday, they had surrendered top spot in la Liga to Barcelona with 1-0 loss at Levante and had been dumped out of Copa Del Rey earlier by Real Sociedad.
Against City they were second best for much of the game. Despite scoring early in the second half against the run of play, they could not contain the marauding City midfield which run them rugged and scored two goals in 12 minutes with a spirited performance showing a gutsy determination and a superior tactical execution.
Zidane's biggest headache has been the loss of Hazard to a season-ending injury. They have looked out of depth in all their recent tribulations. Trailing Barca on the logs and staring at a possible elimination from the Champions League, the fears of a trophyless season appear ever so imminent.
They have had a poor record against Barcelona in recent Classico. This particular one presents them the chance to steady their ship that is fast flowing towards the ebbs of mediocrity. The significance of Los Bloncos getting one over their arch rivals this Sunday cannot be overstated.
BARCELONA
Barcelona had their fair share of disappointment in Europe this week when they travelled to Naples and came out with a 1-1 draw against Napoli, where midfielder Arturo Vidal was dismissed late in the game and defender Gerard Pique picking up an injury that is likely to rule him out of this Classico clash.
They shared the spoils last time they met at the Camp Nou in December in a rather dour goalless draw. The Catalans have been on a good run in the league. They have ridden the wave of a good run in the league to dislodge Real from the top of the table.
The exclamation point of this good run was the clinical 5-0 win over Eibar in their last match, in which six time Ballon D'Or winner Lionel Messi banged in four goals to remind everyone what he can still do on a good day.
Barcelona have also had injury concerns. Forwards Luis Suarez and Ousmane Dembele are both ruled out possibly until the end of the season. In a move that has generated a lot of debate, they invoked a La Liga provision and signed Leganes striker Martin Braithwaite well after the transfer window expired. Leganes meanwhile applied to be allowed to replace him but in a strange twist of events, their request was declined by the league igniting controversy over the fairness or lack thereof of the said provision.
That said, Barcelona still boast of a forward line that is the envy of many teams. Antoine Griezman partnership with Messi is starting to bear fruits. Teenage sensation Fosu has also been a revelation to them in the wake of the injuries to Suarez and Dembele.
Coach Setien will be counting on them to lead Barcelona to victory as they travel to the capital for the fixture that football fans in Spain and around the world are waiting for with bated breath.
Possible Line Ups
Juventus
Inter Mailand

Courtois
Dani Carvajal
Varane
Sergio Ramos
Marcelo
Valverde
Casemiro
Kroos
Bale
Benzema
Isco
Coach: Zinedine Zidane

Ter Stegen
Nelson Semedo
Pique
Lenglet
Junior Firpo
De Jong
Busquets
Arthur
Messi
Vidal
Griezmann
Coach: Quique Setién

Injured: Marco Asensio, M. Diaz, Hazard, Rodrygo (Suspended) and Luis Suarez, Dembele, Jordi Alba, Sergi Roberto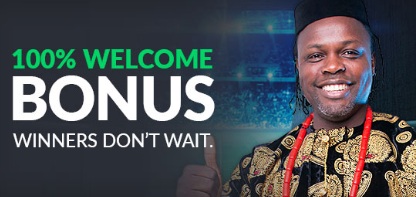 © Bet9ja
BETTING PREDICTION
It has been a tough week for both of these Spanish giants and they will both be looking to put these week's setbacks behind them. The outcome of this fixture is likely to shape the race for La Liga and therefore there is everything to play for both of them.
We expect a fast-paced game that will present scoring opportunities for both teams. With the formidable forwards on both sides, BTTS @ 1.50 and Goals Over 2.5 @ 1.60 look like good value for money. Our last betting tip for the game is Real Madrid Win @2.20. With Real Madrid eager to get back on track, the Bernabue support is likely to will them over the top.
These betting options can be found at bookmaker Bet9ja. Enjoy their welcome bonus if you are new client and loyalty bonus for their active clients.
Our tips
Performance
Real Madrid
Last games
Real Madrid performance of the last 6 home matches
FC Barcelona
Last games
FC Barcelona performance of the last 4 away matches
Current Standing
| POS | TEAM | PTS | MP | W | D | L | GF | GA | GD |
| --- | --- | --- | --- | --- | --- | --- | --- | --- | --- |
| 1 | | 87 | 38 | 26 | 9 | 3 | 70 | 25 | 45 |
| 2 | | 82 | 38 | 25 | 7 | 6 | 86 | 38 | 48 |
| 3 | | 70 | 38 | 18 | 16 | 4 | 51 | 27 | 24 |
| 4 | | 70 | 38 | 19 | 13 | 6 | 54 | 34 | 20 |
| 5 | | 60 | 38 | 18 | 6 | 14 | 63 | 49 | 14 |
| 6 | | 56 | 38 | 16 | 8 | 14 | 56 | 48 | 8 |
| 7 | | 56 | 38 | 16 | 8 | 14 | 52 | 45 | 7 |
| 8 | | 54 | 38 | 14 | 12 | 12 | 43 | 37 | 6 |
| 9 | | 53 | 38 | 14 | 11 | 13 | 46 | 53 | -7 |
| 10 | | 52 | 38 | 13 | 13 | 12 | 46 | 54 | -8 |
| 11 | | 51 | 38 | 13 | 12 | 13 | 41 | 38 | 3 |
| 12 | | 49 | 38 | 14 | 7 | 17 | 47 | 53 | -6 |
| 13 | Real Valladolid Club de Futbol | 42 | 38 | 9 | 15 | 14 | 32 | 43 | -11 |
| 14 | | 42 | 38 | 11 | 9 | 18 | 39 | 56 | -17 |
| 15 | | 41 | 38 | 10 | 11 | 17 | 48 | 60 | -12 |
| 16 | | 39 | 38 | 10 | 9 | 19 | 34 | 59 | -25 |
| 17 | | 37 | 38 | 7 | 16 | 15 | 37 | 49 | -12 |
| 18 | | 36 | 38 | 8 | 12 | 18 | 30 | 51 | -21 |
| 19 | | 33 | 38 | 9 | 6 | 23 | 40 | 65 | -25 |
| 20 | | 25 | 38 | 5 | 10 | 23 | 27 | 58 | -31 |
Legend
Champions League

Europa League

Europa League Quali.

Relegation