Real Sociedad
VS
FC Barcelona
Reale Arena
San Sebastián
Betting tips & odds comparison 21.04.2022 Real Sociedad de Futbol - FC Barcelona
Betting Tip for matchday 33 of the 2021/2022 Primera División between Real Sociedad de Futbol and FC Barcelona. The game will be played at Reale Arena (San Sebastián, Spain) on 21.04.2022 at 21:30.
A very tighter La Liga fixture is here as Barcelona travels to San Sebastian to lock horns with Real Sociedad to keep up with the La Liga title race which has just become very serious and interesting on this match week. You can opt to live stream this match using the Melbet App's as they will be covering this game till the final whistle.
An exclusive 230% Melbet bonus awaits you, if you use the button above and enter the promo code ml_110049 during the registration and deposit process.
Real Sociedad
A goalless draw with Real Betis was just the best way to avoid another shameful back-to-back loss in front of the Los Verdiblancos. It was very unfortunate their midfielder, David Silva received a disciplinary red card as results of argument during this Friday fixture. Their defensive line has been serious torn apart by Barca's squad in their last 14 games in a row which created lot of chances that resulted into number of goals for the Catalans.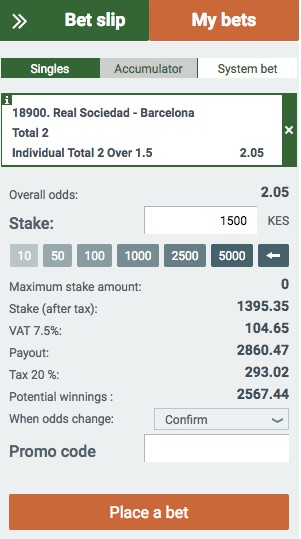 FC Barcelona
The trophies have been flying away from Camp Nou this season leaving Barca with only one option of securing their seat for returning back to UEFA Champions League competitions. Xavi's tactical skills have made Barcelona climb up the ranks so quickly in La Liga so far and there is no way he can spoil this opportunity in front of Real Sociedad. More goals can be expected from Aubameyang while their fans awaiting to see Pedri fit for this match.
Possible Lineups
Real Sociedad
Remiro
Gorosabel
Zubeldia
Le Normand
Rico
Merino
Zubimendi
Alcântara
Muñoz
Sørloth
Isak
COACH: Imanol Alguacil Barrenetxea
MISSING PLAYERS: Silva (Red Card), Zaldúa (Disciplinary), Oyarzabal (ACL injury), Monreal (Knee injury), Fernández (Ligament injury), Barrenetxea (Hamstring)
FC Barcelona
ter Stegen
Dest
García
Lenglet
Alba
de Jong
Busquets
Gavi
Dembélé
Depay
Torres
COACH: Xavier Hernández Creus
MISSING PLAYERS: Araujo (Disciplinary), Pedri (Hamstring), Piqué (Groin injury), Umtiti (Foot injury), Roberto (Tendon injury), Wagué (Tendon injury)
Our Real Sociedad vs. FC Barcelona betting tips
Though Real Sociedad has already proven to their fans that they can not stand any repeated back-to-back losses to their La Liga top rivals after managing to seal their nets on their recent match yet this cannot stop Barcelona's current striking force from putting into the nets at least 2 goals. Meanwhile, we are seeing 4/5 recent La Liga matches Barcelona scoring at least 2 goals. As this trend will continue only Melbet can be able to let you double return of your stake for Barcelona Over 1.5 Goals market selection.
A goalless result won't count anymore for Betis when you look into the striking force of Barcelona hence we predict both sides might be fighting to open up the backline of the opponent for a goal or 2 so as not to miss an opportunity to keep a point in this night. There is bigger chances to see Both Teams to Score as a final results in this fixture hence be quick to qualify for receiving the Mr. Play Offer and use it on this fixture.
Performance
Real Sociedad
Last games
Real Sociedad performance of the last 5 home matches
FC Barcelona
Last games
FC Barcelona performance of the last 5 away matches
Current Standing
| POS | TEAM | PTS | MP | W | D | L | GF | GA | GD |
| --- | --- | --- | --- | --- | --- | --- | --- | --- | --- |
| 1 | | 86 | 38 | 26 | 8 | 4 | 80 | 31 | 49 |
| 2 | | 73 | 38 | 21 | 10 | 7 | 68 | 38 | 30 |
| 3 | | 71 | 38 | 21 | 8 | 9 | 65 | 43 | 22 |
| 4 | | 70 | 38 | 18 | 16 | 4 | 53 | 30 | 23 |
| 5 | | 65 | 38 | 19 | 8 | 11 | 62 | 40 | 22 |
| 6 | | 62 | 38 | 17 | 11 | 10 | 40 | 37 | 3 |
| 7 | | 59 | 38 | 16 | 11 | 11 | 63 | 37 | 26 |
| 8 | | 55 | 38 | 14 | 13 | 11 | 43 | 36 | 7 |
| 9 | | 48 | 38 | 11 | 15 | 12 | 48 | 53 | -5 |
| 10 | | 47 | 38 | 12 | 11 | 15 | 37 | 51 | -14 |
| 11 | | 46 | 38 | 12 | 10 | 16 | 43 | 43 | 0 |
| 12 | | 42 | 38 | 11 | 9 | 18 | 39 | 50 | -11 |
| 13 | | 42 | 38 | 11 | 9 | 18 | 40 | 52 | -12 |
| 14 | | 42 | 38 | 10 | 12 | 16 | 40 | 53 | -13 |
| 15 | | 39 | 38 | 8 | 15 | 15 | 33 | 41 | -8 |
| 16 | | 39 | 38 | 10 | 9 | 19 | 36 | 63 | -27 |
| 17 | | 39 | 38 | 8 | 15 | 15 | 35 | 51 | -16 |
| 18 | | 38 | 38 | 8 | 14 | 16 | 44 | 61 | -17 |
| 19 | | 35 | 38 | 8 | 11 | 19 | 51 | 76 | -25 |
| 20 | | 31 | 38 | 8 | 7 | 23 | 31 | 65 | -34 |
Legend
Champions League

Europa League

Europa Conference League Quali.

Abstieg