FC Barcelona
VS
Real Madrid
Spotify Camp Nou
Barcelona
FC Barcelona - Real Madrid CF betting tip & odds comparison 18.12.2019
In gameweek 10 of Primera División, FC Barcelona will host Real Madrid at Spotify Camp Nou. Kick-off is scheduled for 8:00 PM on Dec 18, 2019, and the fixture will be refereed by Alejandro José Hernández Hernández. With our match prediction and odds comparison for FC Barcelona vs. Real Madrid you are guaranteed to get all the important facts and details for this fixture. First and foremost, we will take a close look at the teams' recent performances.
You can't get enough of spanish La Liga betting tips? We provide you with betting tips for every matchday fixture, and additionally, we offer a comprehensive odds comparison.
FC Barcelona have won 4 of their last 5 league matches (4 wins, 1 draw, 0 defeats. In the previous 7 home games in the Primera División season 2019/2020, FC Barcelona have won 7 matches, 0 games ended in a draw, and 0 games in defeat. (Goal difference 30:9).
Out of their last 5 Primera División fixtures, Real Madrid have won 4 games (4 wins, 1 draw, 0 defeats). The away record in the current Primera División season reads as follows: 4 wins, 3 draws und 1 defeat - Goal difference 13:6.
In their last five Primera División encounters, FC Barcelona managed to get 3 wins against Real Madrid, while Real Madrid scored 0 wins. On 2 occasions, there was no winner. If we focus exclusively on the home games that FC Barcelona played against Real Madrid in the Primera División, we get the following record: 1 win for FC Barcelona, 3 draws and 1 win for Real Madrid.
Have you heard of the Betway bonus yet? This offer, which is available to all customers who register for the first time, will allow you to start off with some extra credit.
Barcelona – Real Madrid
In perhaps football's most-anticipated fixture, Barcelona hosts Real Madrid at the Nou Camp on the 18th of December. The 10th match day game had been postponed due to political unrest in Catalonia. Both sides will enter the match tied on 35 points, and would be looking to take the outright lead of the competition. The two teams come into the match off the back of score draws away from home: Barca away at Real Sociedad and Madrid away at Valencia.
Barcelona
Ernesto Valverde's men come into this contest after a 2-2 draw with La Real, having led through goals by Griezman and Lius Suarez. Away from home, the Catalan giants have been patchy, already losing three matches and drawing two of their nine away matches. At home, though, they've been impervious; winning seven out of their seven home games and scoring a staggering thirty goals in those matches. Nine goals conceded at home also shows that there's a weakness for Los Blancos to take advantage of.
The Blaugrana have not lost to Real Madrid since they lost the two legs of the Spanish Super Cub in the 2017/2018 season. Since then, the Lionel Messi captained team has won four of the last six matches and drawn two. Their last match was a 1-0 victory thanks to a goal from Croatian midfielder, Ivam Rakitic. Speaking of Lionel Messi, the Argentine maestro has the most goals (26) and the most assists (14) in El Clasico history, and you can't bet against him adding to this tally come the end of the game on Wednesday. The current world footballer of the year has been in fine nick, with twelve goals and six assists in just eleven La Liga matches.
Ernesto has an almost full complement squad to choose from, except for the likes of Ousmane Dembele and Arthur. Jordi Alba played close to an hour on Saturday and should also start at the Nou Camp. Barca have won four out of their last five matches, scoring fifteen goals in the process and conceding seven.
Real Madrid
Apart from the Champions League defeat in Paris against PSG, where Madrid was totally outclassed and outplayed, Real have been very hard to beat. They've only lost once in 16 matches this La Liga season, away at Mallorca. Part of this has been down to their defensive solidity; they've only conceded 12 goals in 16 matches with half of those coming away from home. Since his return to the Los Blanco's dugout, Zinedine Zidane has improved the defence, favouring more defensive-minded players. For example, Ferland Mendy is often favoured over Marcelo, while Valverde has stacked up 12 matches in midfield.
Real do not have a very good record recently against Barcelona, losing four out of the last five matches. However, Zidane's men can take confidence in their season so far, especially with the form of Karim Benzema and Sergio Ramos. The striker has stepped up since the departure of Christiano Ronaldo, and already has 12 goals and 5 assists in 15 la Liga games. On the other hand, Real Madrid concede an average of 0.61 goals when Sergio Ramos is on the field.
In their last five matches across all competitions, Real have won three and drawn two, scoring ten goals and conceding five goals.
Possible Line-Ups
Barcelona
Real Madrid

Ter Stegen
Alba
Roberto
Lenglet
Pique
Busquets
Rakitic
De Jong
Griezman
Suarez
Messi
Coach: Ernesto Valverde

Courtois
Mendy
Carvajal
Ramos
Varane
Casemiero
Valverde
Kroos
Isco
Vinicius Junior
Benzema
Coach: Zinedine Zidane

Injured: Dembele and Marcelo, Vazquez, Asensio, Rodriguez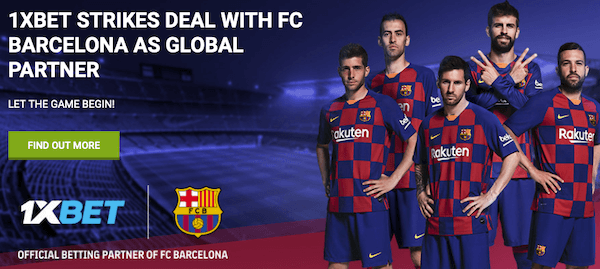 © 1xbet
Barcelona Vs Real Madrid Betting Tips and Prediction
Real Madrid have shown a remarkable improvement this season after an underwhelming season in the year before, and much of that has been down to their defensive solidity and the form of Karim Benzema. With only two losses this season, it's highly likely that they will walk away from the Nou Camp with at least one point. The game is also expected to be a high-scoring affair, but it remains to be seen how much each team are willing to leave on the line. For more betting tips and prediction on the Barca vs Real Madrid match, click here. The best odds for the clasico can be found at 1xbet. Take a look at our 1xbet review before you start betting.
Our tips
Performance
FC Barcelona
Last games
FC Barcelona performance of the last 6 home matches
Real Madrid
Last games
Real Madrid performance of the last 4 away matches
Current Standing
| POS | TEAM | PTS | MP | W | D | L | GF | GA | GD |
| --- | --- | --- | --- | --- | --- | --- | --- | --- | --- |
| 1 | | 87 | 38 | 26 | 9 | 3 | 70 | 25 | 45 |
| 2 | | 82 | 38 | 25 | 7 | 6 | 86 | 38 | 48 |
| 3 | | 70 | 38 | 18 | 16 | 4 | 51 | 27 | 24 |
| 4 | | 70 | 38 | 19 | 13 | 6 | 54 | 34 | 20 |
| 5 | | 60 | 38 | 18 | 6 | 14 | 63 | 49 | 14 |
| 6 | | 56 | 38 | 16 | 8 | 14 | 56 | 48 | 8 |
| 7 | | 56 | 38 | 16 | 8 | 14 | 52 | 45 | 7 |
| 8 | | 54 | 38 | 14 | 12 | 12 | 43 | 37 | 6 |
| 9 | | 53 | 38 | 14 | 11 | 13 | 46 | 53 | -7 |
| 10 | | 52 | 38 | 13 | 13 | 12 | 46 | 54 | -8 |
| 11 | | 51 | 38 | 13 | 12 | 13 | 41 | 38 | 3 |
| 12 | | 49 | 38 | 14 | 7 | 17 | 47 | 53 | -6 |
| 13 | Real Valladolid Club de Futbol | 42 | 38 | 9 | 15 | 14 | 32 | 43 | -11 |
| 14 | | 42 | 38 | 11 | 9 | 18 | 39 | 56 | -17 |
| 15 | | 41 | 38 | 10 | 11 | 17 | 48 | 60 | -12 |
| 16 | | 39 | 38 | 10 | 9 | 19 | 34 | 59 | -25 |
| 17 | | 37 | 38 | 7 | 16 | 15 | 37 | 49 | -12 |
| 18 | | 36 | 38 | 8 | 12 | 18 | 30 | 51 | -21 |
| 19 | | 33 | 38 | 9 | 6 | 23 | 40 | 65 | -25 |
| 20 | | 25 | 38 | 5 | 10 | 23 | 27 | 58 | -31 |
Legend
Champions League

Europa League

Europa League Quali.

Abstieg