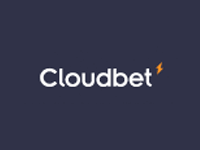 Cloudbet Sportsbook
Advantages and disadvantages
Top crypto coins bookie
Good user experience
Average odds
Average sportsbook
Formerly known as Crypto-bookmaker, Cloudbet was founded in 2013. The company is headquartered in Montenegro and also has a casino license from the same country. Cloudbet is one of the key players enabling users to make bets exclusively with Bitcoin and Bitcoin Cash. Since then, it has grown to be one of the biggest crypto-based betting platforms in the world. And because it's based on Bitcoin/cryptocurrency, users from anywhere around the world can register on Cloudbet sportsbook and casino, as long as they have access to a Bitcoin wallet.
In this review, we delve into what makes the bookie stand out, the registration process, what the user experience is like, how to make your first deposit so you can earn 100% of your deposit up to 5 Bitcoin, as well as how to use other promos on offer. You can equally check out our Cloudbet bonus review, where we analyze the bonus available to new customers. For the Cloudbet mobile betting app click here.
Deposit
Cloudbet's two-step registration is simple and requires fewer details than most bookies ask for. You can visit the Cloudbet website from any of the links on this page to begin. In the first step, you'll enter your email, password, and date of birth and then click the 'Submit' button. You'll receive a confirmation email, which prompts you to click the 'Activate' button to activate your account. On clicking the 'Activate' button, you're led to a welcome page where you select which currency you have access to or prefer.
As noted earlier, the available options are BCH (Bitcoin Cash) and BTC (Bitcoin). After selecting your currency preference, you'll also be asked to provide a unique screen name, which live dealers in the casino will call you by. The name will also be visible to other players. It may be sensible to not use any personal information that may provide private details. If the nickname you provide is not used by any current user, your registration will be completed; if not, you'll have to provide another one.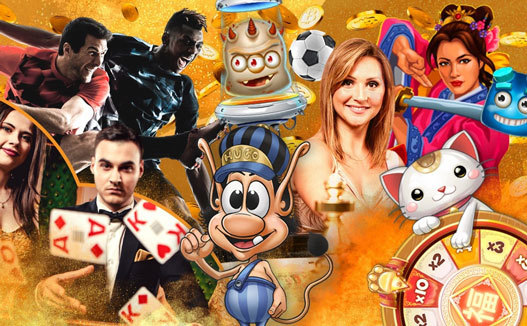 Making a deposit
After completing the steps above, the next page confirms that you're all set, and provides a 'Let's get started' that will take you to the page where you make your first deposit. The page also includes links to the Cloudbet betting blog. This provides various articles introducing users to the world of cryptocurrency, which is useful if the concept is new to you. Cloudbet will provide you with a deposit address unique to you, which you always use to make a deposit. You'll have to enter this deposit address into your Bitcoin or Bitcoin Cash wallet. Alternatively, there's also a QR code you can scan. The transaction may take a few minutes to appear on your dashboard depending on the blockchain system traffic. Kindly note that the deposit address BTC and BCH are not the same. The minimum deposit in order to be eligible for first deposit bonus is 0.01 BTC, just over $80. More on that in our Cloudbet first deposit bonus review.
Payout
Withdrawals on Cloudbet are done via Cryptocurrencies as the betting site supports transactions in cryptocurrencies only. Players can make a withdrawal after playing through the deposit at least once.
The cryptocurrencies available for paying out includes Bitcoin, Bitcoin cash, Ethereum and Tether. It is important that players bear in mind that there is a 5% withdrawal fee for each withdrawal. The minimum withdrawal is put at 0.0001 for Bitcoin, Bitcoin cash and Ethereum respectively while it is pegged at 1 Usdt for Ethereum.
Payout processing is very fast, but it could take up to 24 hours at times.
Betting
The Cloudbet betting homepage is clean and provides links to pages that users access regularly. The top menu is kept simple with only seven links and a very useful search tool (more on that shortly). Just below the top menu is the user's deposit address as well as options to select odds type (American, decimal, fractional, Asian, or European), view type (European or Asian), and Language (there are five other languages besides English). The various options speak of Cloudbet's global presence. The sports that users can bet on are on the left side of the screen, while the right side of the screen provides details of any bet you're compiling.
The live sportsbook bet page is extremely streamlined and unclogged. You can easily select the sport you want to bet on from the drop-down menu and limit the result to matches that have a live streaming option. Depending on the match, you can also access some basic stats about any live match you select. While we found the colours easy on the eyes, we felt some labels on the website could do with more contrast between the letters and the background.
The search tool also works perfectly. When you enter keywords such as leagues (La Liga, Serie A, etc.) and teams (Arsenal, Barcelona) into the search tool without clicking "Enter" you'll get a drop-down of the result. For example, a search for 'Chelsea' returned three results - Chelsea's next three matches in the current month starting from the closest match. Overall, the browsing and betting experience on the website was painless. A drawback, however, is the potential learning curve required for users who have never before done any transaction in cryptocurrency. Also trying to track and convert fiat currencies such as dollars and euros to Bitcoin and Bitcoin cash may be unappealing to most people.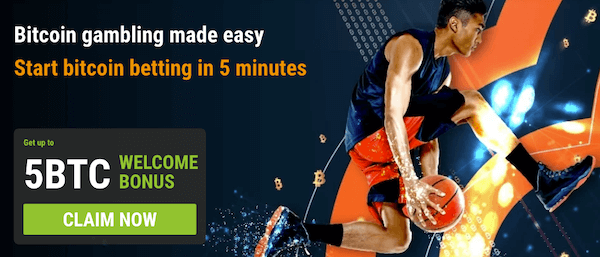 The Cloudbet Sportsbook and betting options
The Cloudbet sportsbook currently offers games across 19 sports, including darts, American football, basketball, football, snooker, and others. Aside from sports, there's also a special category, 'Entertainment', for betting on options such as Time Magazine Person of the Year. Based on the games we checked, Cloudbet also compares unfavourably against 1xbet when it comes to the match odds; the odds were lower on Cloudbet.
When it comes to soccer/football betting, there are more than 50 leagues and competitions to bet on. These include all the major leagues, the Premier League, La Liga, Serie A, Eredevisie, Bundesliga, and Ligue 1, as well as less well-known leagues such as the Apertura in Costa Rica. Most of these competitions also come with the option of betting on live matches. In terms of the events you can bet on per match, Cloudbet betting is very limited. While it covers popular options such as outcome, goals scored and Asian handicap, options such as goalscorer, corners, and card counts were missing when we tested the site. Before you place a bet we strongly recommend you visit our betting tips.
Cloudbet also offers a VIP club it defines as "perfectly suited for players searching for the highest limits and a world-class personal service." Some of the perks associated with the club include higher limits on winning and access to more Cloudbet bonus promotions. The minimum bet on the bookie platform is 0.0000001 BTC (or 10 Satoshi).
Support
Customers of Cloudbet can get issues resolved or questions answered by contacting the customer support. Live chat is available for customers round the clock and it can be used only after logging in.
Players can also send in their queries via email and the social media as they also have quite presence online.
Another impressive aspect of the customer service on Cloudbet is that support is available in English and another 6 languages.
You can find more information about the customer support below:
Live chat: Available 24/7
Email: support@cloudbet.com
Support Languages: English + Six other languages
Twitter: @Cloudbet
Overall Cloudbet summary
After spending time on the Cloudbet website, we conclude that the bookie is a great option for punters who prefer to make bets in cryptocurrency. Cloudbet, however, doesn't compare with other bookies when it comes to betting options available for football matches and other sports. The odds were also lesser on Cloudbet in the games we explored. This may not be appealing to some punters, though.
In terms of user experience, interface and ease of use, the site was fantastic and painless. One of the best bookie review experiences we had. We found the search tool and the ability to change certain preferences easily very useful. The up to 5 BTC Cloudbet first deposit bonus available is perhaps one of the highest in the world, considering 5BTC is over $41,000 as of October 2019. That's generous!