We have scouted the various top betting companies in Africa and their approach to the 2021 Africa Cup of Nations (AFCON) tournament and we have summarized them in this AFCON 2021 news betting section.
The CAF Africa Cup of Nations, commonly referred to as AFCON, is Africa's premier international men's football competition pitting 24 qualifying national teams placed in 6 groups.

This current edition was initially scheduled for Jan/Feb 2021 but as a result of the COVID-19 global pandemic the organizers, the Confederation of African Football (CAF), were forced to push it back by a year and it will now be hosted in Cameroon from 9th January and 6th February 2022.

Our experts will be providing well-researched Africa Cup of Nations predictions during this tournament so keep it here if you want to start the year smiling all the way to the bank.

Beside the tips we've searched for the best promotions from the best betting sites in Africa and summarized them here in this AFCON 2021 news betting section to ensure you get the best value for money!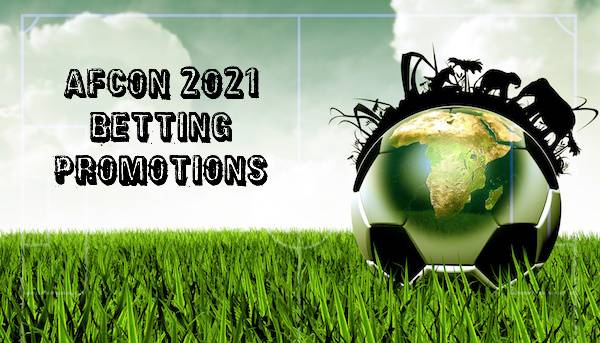 1XBet TOTAL ENERGIES AFCON CHALLENGE
Stand by to win massive prizes in this 1xBet AFCON challenge that cuts across 11 countries where 1xBet has a presence. These are: Uganda, Zambia, Ghana, Nigeria, Cameroon, Senegal, Benin, the Democratic Republic of the Congo, Republic of the Congo, Guinea (Conakry), and Burundi.
How to Participate
1) Register and log in on 1xBet
2) Press "Take Part" in the offer page

3) Place stakes of an equivalent of $2 or more between 29.12.21 to 06.02.22 and get promotional ticket(s)
4) These tickets will be entered in a lucky draw to be conducted on 08.02.22 (15:00 UTC +3)
How to Maximize Your Chances
Tickets are awarded as a bonus on bets placed on AFCON 2021 matches. The higher your stake, the
more tickets you get. Here is the breakdown:
$1 = 1 ticket; $2 = 2 tickets; $7 = 10 tickets; $10 = 15 tickets; $20 = 35 tickets; $30 = 55 tickets; above $50
= 100 tickets

Prizes
Golden Check, 10,000 USD (11 winners, 1 in each country)
Silver Check: 1,000 USD (44 Winners, 4 in each country)
Bronze Check: 500 USD (55 Winners, 5 in each country)
Bonus Points
1000 Bonus Points (110 Winners, 10 per country)
500 Bonus Points (165 Winners, 15 per country)
200 Bonus Points (550 Winners, 50 per country)
ODIBETS OMOKA NA AFCON PROMO
Stand by to win a grand prize of Kes 1 Million in this OdiBet Promo.

This is available for all new and existing users in Kenya.
How to Participate
Place a cash bet (single or multiple) with a stake of Kes 49 or more on with at least one or more AFCON 2021 game; jackpot bets with AFCON games will also be considered
Winner for the various prizes will have their winnings credited to their respective accounts and from there they can proceed to withdraw via MPESA
This promo runs from 9th January to 6th of February 2022.
Winners are selected randomly
Prizes
200 Daily Winners getting Kes 500 each
1 Grand Winner of Kes 1 Million to be selected on 7th February 2022
General Odibets terms and conditions apply
The more you participate the higher your chances of winning!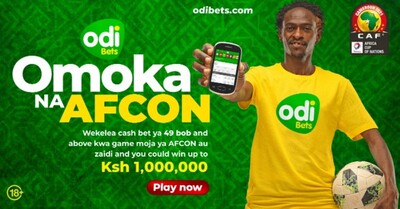 BETWAY GOLDEN BOOT
Do you have a Betway account? If yes, don't miss out on this easy Betway Africa Cup of Nations 2021 promotion.

All you have to do is predict the AFCON Winner and how many goals they will score.
The best part about it? ENTRY IS FREE!!
This AFCON 2021 promotion runs from 7th January to 30th January and is available in the following participating countries: Kenya, Tanzania, Ghana, Tanzania and Zambia.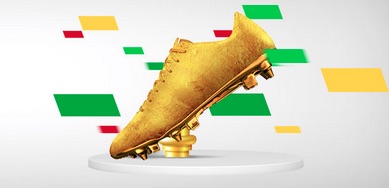 How to Participate
Visit Predictions section and make your selections and click on Predict for Free to submit your selections
Only one selection per client and all selections are final
If there will be more than one winner, Betway will conduct a draw where one winner will be selected.
Similarly, if there will be more than one AFCON player tied for the golden boot, all valid selections with those players will be entered in a lucky draw and one winner selected
Winners will be announced on 9th February 2022 once the golden boot winner is determined.
Prizes
There is a Grand Prize of Kes 30,000 (and equivalent in the various countries)
FRAPAPA GOAL RUSH
Not to be left behind, Frapapa Nigeria has also thrown their hat in the ring when it comes to AFCON 2021 promotions
The Offer?
Earn yourself a 200 Naira Free Bet for every goal that Nigeria scores when you place a bet on any AFCON match. For instance, if Nigeria wins 1-0, you get 1x 200 Naira Free Bet, if they win 3-1, you get 3X 200 Naira Free bet etc.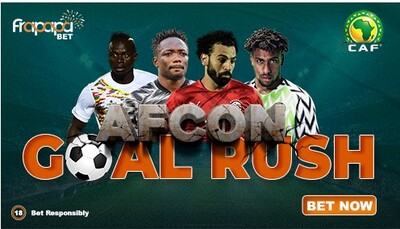 How to Participate
Minimum Stake get the rewards: 200 Naira; the free bets are awarded within 24 hours following the settling of the respective Nigeria game being settled.
These free bets are valid for 3 days and cannot be used on live events.
For your bet to qualify, you need to exclusively have AFCON events on the ticket
This offer is valid until the 6th of February
OGABET/ BETRAHA AFRICA CUP OF BETTORS
You can win a share of 7, 975,000 Naira (or Kes 1,740,000 for Betraha users in Kenya) just for placing a bet on Ogabet's ongoing AFCON 2021 Promotions
How to Participate
Place a bet and earn points from all the winning bets in order to climb up the leaderboard. Points are calculated by the win multiplier i.e when you win, the amount of your winnings will be divided by the stake, for example if you bet ₦110 and win ₦3,300, you will get 30 points for the leaderboard. In essence therefore, the higher your winnings odds the more points you will get!
You could also win random daily prizes whether or not the bet(s) win
To qualify you MUST use a minimum stake of 110 Naira (Kes 24 for Betraha) and minimum odds of 1.2
This offer runs until 6th February 2022
The leaderboard is updated on a daily basis with a list of the top 25 qualifying players who will share out the pool prize according to the breakdown shown on the leaderboard.
The final update on the leaderboard will be done on 10th February 2022.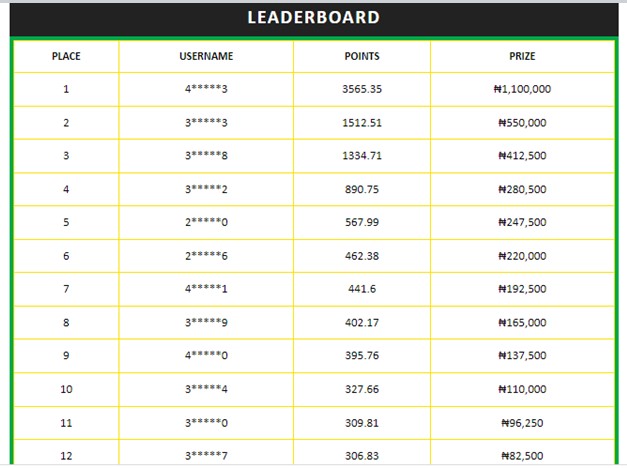 Daily Cash Drops
All cash bets on AFCON matches are eligible for a daily cash prize. There will be a total prize pool of ₦3,987,500 (Kes 870,000 for Betraha).

The breakdown for daily cash drop winners is as shown:

Once the daily number of winners has been awarded, the prize will be automatically removed from the website
The cash prizes are credited to the respective winners the following day.

Unlike the leaderboard which only considers winning bets, here even losing bets qualify!