Christmas came early with the best odds on offer: Cloudbet is upping the ante with its NBA lowest margin promotion that runs until Christmas.
The long and hard NBA season has begun, and avid basketball punters are already cashing in on their bets. Cloudbet is, however, upping the ante with its NBA lowest margin promotion that runs until Christmas. Cloudbet is one of the best Nigerian bookmakers because of its consistent and punter-friendly promotions. What is the NBA promotion about and what exactly does lowest margin mean? Read on!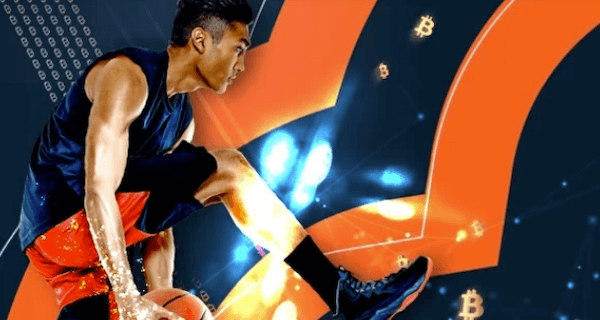 © Cloudbet
What is the NBA Promotion all about?
Every day until Christmas, Cloudbet will select the most high-profile NBA match each day and provide the best price on the spread for those fixtures. Already, Cloudbet bookie offers one of the lowest margins at 3%, when it comes to odds on the major basketball leagues around the world. This promotion will bring that number down, thus giving the advantage to the punters. This means that there's more value for every bet you place on these matches.
How to participate
To participate is simple. You need to have a Cloudbet account, first and foremost. If you haven't registered, you can read our Cloudbet bookie review for how you can register and fund your account. After registering, you need to deposit money into your account. The bookie provides a page where the matches selected for the promotion each day are listed. You can then proceed to locate that particular match under Cloudbet's sportsbook. There are no additional restrictions attached to the promo. You can also use your Cloudbet bonus to place bets on the fixture picked for the promotion.
Crash Course on Betting Margins
Every possible outcome in any given match or fixture has a statistical probability of happening. Bookmakers attach odds to these probabilities, which you as a punter can select and bet on. Bookmakers are, however, not running a non-profit organization; they seek to maximize their profit irrespective of how events play out. Hence, they provide odds that do not represent the best reflection of the statistical probability for any of the outcomes in a fixture. How much the odds offered by a bookie on an outcome deviates from the statistical probability or true odds of the event happening is what is known as betting margin. So the bigger the profit margin, the lower the value on offer, and vice versa. You can calculate betting margin between two outcomes by using the formula: (1/Odds of Event A)*100 + (1/Odds of Event B)*100. For outcomes greater than two, simply add the "(1/Odds of Event)*100" for each event. So, next time you get betting tips, you can use the formula to decide which bookie to use for the best value.