AS Roma
VS
Juventus
AS Roma - Juventus FC betting tip & odds comparison 12.01.2020
Gameweek 19 in the Serie A will see the clash between AS Roma and Juventus at Olimpico. Kick-off time is at 8:45 PM on Jan 12, 2020. In our preview of AS Roma vs. Juventus we will provide you with all the important facts and stats for this Serie A fixture. Let's start by having a look at the current form of the two teams involved.
Looking for tips of tomorrow? Livetipsportal sports betting and football data is your source of analytical and stats-based betting predictions for the most popular leagues and international competitions.
AS Roma were victorious in 3 of their previous 5 league matches (3 wins, 1 draw, 1 defeat. In the current Serie A season 2019/2020, AS Roma were able to win 5 of their 9 games at home, with a total of 2 draws, and 2 defeats (Goal difference 18:13).
Juventus have won 3 of their last 5 Serie A encounters (3 wins, 1 draws, 1 defeat. The away record in this year's Serie A season for Juventus reveals the following stats: 6 wins, 2 draws and 1 defeat - Goal difference 13:8.
Out of the last five Serie A encounters between the two teams, AS Roma won 1. In 1 match the points between the two sides were shared, and 3 times Juventus got the win. If we look at the home record of AS Roma against Juventus, the stats are as follows: 3 wins AS Roma, 1 draw and 1 win Juventus.
Naturally, you can follow our advice and place the same bet free of charge. If you decide to do so at a new bookie, you can benefit from the bonus of Melbet. We have already tested the offer for you in detail.
Roma – Juventus
The current Serie A season is one of the toughest in recent seasons, with teams fighting across the table for different reasons: top spots, Champions League places, Europa League places and avoiding relegation. Two teams chasing different ambitions clash at the Stadio Olimpico on Sunday the 12th of January; Juventus will be looking to displace Inter and get to the summit of the Serie A table, while Roma's place in the Champions League's fourth spot is under threat from Atalanta.
Roma
Prior to their defeat at home to Torino, the Giallorossi were in fine nick of form, winning four of their five matches, the only exception being a goalless draw against an in-form Inter Milan away from home. The last defeat has, however, put their position in the last Champion's spot under jeopardy and realistically out of contention for the league title. They have 35 points, and are only a point ahead of Atalanta. Under new coach, Paulo Fonseca, Roma have performed admirably this season; Fonseca's team have ten wins from their opening nine games, only losing thrice and drawing five.
Roma have won four of their last five matches at home. Overall, they have five wins from nine home matches, drawing two and losing the other two. In those nine home games they've scored 18 goals and conceded 13. On any other day, the 2-0 loss to Torino in their last home game could have ended differently. They controlled close to 60% of the possession and played 31 shots, but it just wasn't meant to be. Roma will be looking to their striker, Dzeko, if they are to get anything out of the match. The Bosnian target man has seven goals this season.
Juventus
It is a widely accepted consensus that Juve haven't been at their best this season. Perhaps it is new man, Maurizio Sarri, getting to terms with his new team, or the fact that he is constantly rotating the squad in order to keep everyone happy. Either way, the team's performance hasn't been fluid this season. That said, if their last match is anything to go by, Sarri may have settled on a winning formula with his selections. The game saw the Old Lady run out 4-0 winners over Cagliari, with you know who (Ronaldo) scoring a hattrick. More than that though, the team kept a clean sheet and kept 65% of the ball. It was one of their most dominant performances of recent times. This season, Sarri's men have won fourteen, drawn three and lost one of their first eighteen matches.
They've scored 35 goals – which somewhat reinforces our point about the team not being in peak form – and conceded 17. With Lautaro Martinez and Lukaku inspiring Inter Milan's high flying, Juventus cannot afford to slip up. It's away from home that they've mostly struggled, losing one and drawing two of their nine away matches this season. Again, Juve would be looking at the five-time World Footballer of the year, Ronaldo, to lead the line and spur the team to victory.
Possible Line Up
After a dominant performance in the last match, it is expected that Sarri will be fielding the same team. Fonseca, on the other hand, would be looking to ring the changes, to ensure there's no repeat of the last match. Here's how we think the two teams will line up:
Possible Team Line Up
TEAM A
TEAM B

Lopez
Kolarov
Spinazolla
Smalling
Mancini
Veretout
Diawara
Pellegrini
Zaniolo
Dzeko
Coach: Paulo Fonseca

Szczesny
Sandro
Cuadrado
Bonucci
Demiral
Pjanic
Matuidi
Rabiot
Ramsey
Ronaldo
Higuain
Coach: Maurizio Sarri

Injured: Zappacosta, Pastore, Santon, Kluivert, Cristante and Chiellini, Khedira, and Bentacur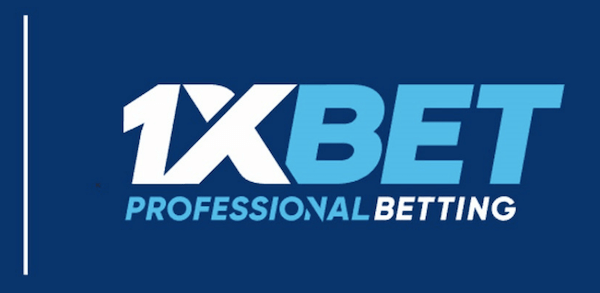 © 1xbet
AS Roma versus Juventus Betting Tips and Prediction
The game has all the marks of being a high-scoring affair, but, knowing Serie A matches, it could also easily develop into a tactical drab affair. That said, there's been more than 3.5 goals in three of Roma's last four matches. Four out of Juventus' last six matches have also ended with over 3.5 goals. It's also worth knowing that Roma have not lost to Juventus in their last six encounters at the Stadio Olimpico. Fonseca's team also won their last encounter, although it has to be said that Juve had already been confirmed as Serie A champions before the match. For more stats, sport betting tips and predictions on the Roma versus Juventus match, click here. If you want to bet on this match we can recommend the bookmaker 1xbet. If you are a new customer the bookie offers you the 1xbet bonus.
Our tips
Performance
AS Roma
Last games
AS Roma performance of the last 5 home matches
Juventus
Last games
Juventus performance of the last 5 away matches
Current Standing
| POS | TEAM | PTS | MP | W | D | L | GF | GA | GD |
| --- | --- | --- | --- | --- | --- | --- | --- | --- | --- |
| 1 | | 83 | 38 | 26 | 5 | 7 | 76 | 43 | 33 |
| 2 | | 82 | 38 | 24 | 10 | 4 | 81 | 36 | 45 |
| 3 | | 78 | 38 | 23 | 9 | 6 | 98 | 48 | 50 |
| 4 | | 78 | 38 | 24 | 6 | 8 | 79 | 42 | 37 |
| 5 | | 70 | 38 | 21 | 7 | 10 | 77 | 51 | 26 |
| 6 | | 66 | 38 | 19 | 9 | 10 | 63 | 46 | 17 |
| 7 | | 62 | 38 | 18 | 8 | 12 | 61 | 50 | 11 |
| 8 | | 51 | 38 | 14 | 9 | 15 | 69 | 63 | 6 |
| 9 | | 49 | 38 | 12 | 13 | 13 | 47 | 51 | -4 |
| 10 | | 49 | 38 | 12 | 13 | 13 | 51 | 48 | 3 |
| 11 | | 49 | 38 | 14 | 7 | 17 | 56 | 57 | -1 |
| 12 | | 47 | 38 | 12 | 11 | 15 | 52 | 65 | -13 |
| 13 | | 45 | 38 | 12 | 9 | 17 | 37 | 51 | -14 |
| 14 | | 45 | 38 | 11 | 12 | 15 | 52 | 56 | -4 |
| 15 | | 42 | 38 | 12 | 6 | 20 | 48 | 65 | -17 |
| 16 | | 40 | 38 | 11 | 7 | 20 | 46 | 68 | -22 |
| 17 | | 39 | 38 | 10 | 9 | 19 | 47 | 73 | -26 |
| 18 | | 35 | 38 | 9 | 8 | 21 | 52 | 85 | -33 |
| 19 | | 25 | 38 | 6 | 7 | 25 | 35 | 79 | -44 |
| 20 | | 20 | 38 | 5 | 5 | 28 | 27 | 77 | -50 |
Legend
Champions League

Europa League

Europa League Quali.

Relegation