Chelsea FC
VS
Leicester City
Betting tips & odds comparison 27.08.2022 Chelsea FC – Leicester City FC
The 2022/23 Premier League season has been packed with loads of surprises already. One of these was Chelsea's 3-0 loss to Leeds last weekend. The Blues will be looking to bounce back from this as they return to Stamford Bridge to take on Leicester this Saturday.
Leicester have struggled to find any kind of early rhythm thus far and they are still looking for their maiden win of the season.
This backdrop sets us up for an intriguing clash here. Our EPL betting predictions for this clash will be taken from Betway and Mozzartbet betting markets and prices.
You want to place a bet at a bookie you haven't signed up with yet? In this case, we can recommend the Betway first deposit bonus for new customers. We have already tested this offer for you.
CHELSEA
Chelsea came into this season as one of the favorites to win it all but they have so far failed to live up to the billing. After barely squeezing a 1-0 win over Everton on opening day, they conceded a late equalizer to draw with Tottenham. The shocker of course was the 3-0 thrashing at Elland Road last weekend that has left them in the bottom half of the table. That bad day in the office was compounded by the sending off of Koulibaly who got his marching orders six minutes from the end of the game.

Thomas Tuchel will demand a response from his charges as they troop back to the backyard this Saturday. They haven't quite been at their best at home with a return of just two wins in their last 7 PL home games which doesn't quite inspire a lot of confidence.
A Jorginho penalty proved to be decisive last time these teams met here back at the beginning of last season as Chelsea edged a narrow 2-1 win. Tuchel will welcome any kind of win here if Chelsea are to get their bandwagon back on track
LEICESTER
Whilst Chelsea are dealing with the disappointing loss to Leeds, Leicester are staring at a full-blown crisis. After sharing spoils with Brentford in a 2-2 home draw, they have proceeded to lose their next two games, away at Arsenal and at home to Southampton. This loss to Southampton saw bookies fancy coach Brendan Rodgers as one of the favorites to face the axe. He has been dismissing speculations about his job but with Leicester being one of only 5 teams that are yet to register a win, there is certainly pressure mounting on that front.
The Foxes have fallen off a cliff under Rodgers in the last couple of seasons. After finishing 5th two years ago, they failed to crack the top 10 last season and are not looking like they will on the evidence of their play to start this season.
As much as Rodgers would love to frustrate the club he worked for as a youth coach, his managerial record against Chelsea makes for horrible reading (2W, 9D, 9L). That said if he can get anything out of this game, that will certainly cool the heels of those calling for his head.
POSSIBLE LINEUPS
CHELSEA
Mendy
Loftus-Cheek
Silva
Chalobah
James
Jorginho
Gallagher
Cucurella
Mount
Sterling
Havertz
MISSING PLAYERS: Koulibaly (Red card), Broja (Knock), Kante (Hamstring), Alonso (Knock), Kovacic (Knee)
LEICESTER
Ward
Castagne
Amartey
Evans
Justin
Dewsbury-Hall
Ndidi
Maddison
Barnes
Perez
Vardy
MISSING PLAYERS: Barnes (Knee injury), Pereira (Achilles tendon), Bertrand (Knee
CHELSEA VS LEICESTER BETTING TIPS
Chelsea will go on the assault from the bounce. The loss to Leeds left a bitter taste in their mouths and they will be looking to put the disappointment from that game in the back banner. Based on their style of playing through the flanks, they tend to get quite a few corners. Coming into matchday 4, no team has taken more corners than them (30). We expect this trend to hold here and we are picking Chelsea to overcome handicap -3.5 corners in this game @ 1.66 with Betway App for our initial tip here. This basically means that Chelsea will have at least 4 more corners than Leicester!


The Blues have scored at least twice in their two home games this season. Leicester have conceded the most goals coming into this round and they will be stretched to the maximum here at Stamford Bridge. We feel Chelsea have the firepower to replicate the same performance here. Mozzartbet have them scoring twice priced @ 1.45 and we feel there is value in going with this as our final of the betting tips today for this clash.
HIT THE HIGHEST ODDS DAILY & WIN A MITSUBISHI XPANDER THIS AUGUST AT MOZZARTBET KENYA
Mozzartbet Kenya is offering you a chance to win even a brand new Mitsubishi Xpander from 5th to 31st August 2022.
It's really simple! All you need to win is to have a successful bet with the highest odds daily!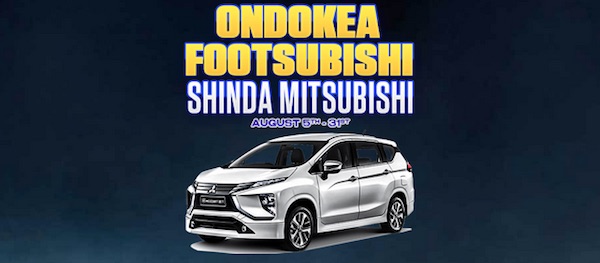 Terms & Conditions Of Participation in the Promotion
Eligible tickets are those paid out during the promotion period (from 05.08.2022. from 00:01h to 31.08.2022. until 11:59 p.m.)
DAILY PRIZE (Ksh 50,000) is for the participant who will have won a multi-bet with the highest total winning odds for that day of August, during the promotion
The winner of the GRAND PRIZE (MITSUBISHI XPANDER) is the participant who will win a multi-bet with the highest total winning odds during the entire period of the promotion
The winning multibet must be from the sportsbook with a minimum of 4 matches and a minimum stake of KES 50;
Daily Ksh 25,000 Mozzart Refund CASHBACK is for Daily participant with the best losing Mozzart Refund ticket i.e highest total odds with one losing event
Brand New Motorbike is for the participant with the overall best losing Mozzart Refund ticket in the entire promotion period. i.e. highest total odds in August with one losing event.
Bet slips that have matches from several promotional days are not included in the promotion. Only bets for the particular day will be considered.
Live Bet tickets, JP tickets, 'My number', 'Lucky super 6', Mozzart refunds tickets and Virtual tickets shall be excluded from this promotion.
One customer can win only one daily prize during the Promotion and will be in consideration for the grand prize also.
All players can play an unlimited number of tickets for this promotion
Are you into super safe tips that are 90% guaranteed to win? Check out our daily banker tips for this week!
Performance
Chelsea FC
Last games
Chelsea FC performance of the last 4 home matches
Leicester City
Last games
Leicester City performance of the last 6 away matches
Current Standing
| POS | TEAM | PTS | MP | W | D | L | GF | GA | GD |
| --- | --- | --- | --- | --- | --- | --- | --- | --- | --- |
| 1 | | 22 | 9 | 7 | 1 | 1 | 20 | 8 | 12 |
| 2 | | 18 | 8 | 5 | 3 | 0 | 23 | 6 | 17 |
| 3 | | 18 | 9 | 5 | 3 | 1 | 19 | 10 | 9 |
| 4 | Brighton & Hove Albion FC | 16 | 9 | 4 | 4 | 1 | 14 | 8 | 6 |
| 5 | | 15 | 9 | 4 | 3 | 2 | 10 | 10 | 0 |
| 6 | | 14 | 8 | 4 | 2 | 2 | 8 | 8 | 0 |
| 7 | | 12 | 9 | 2 | 6 | 1 | 18 | 9 | 9 |
| 8 | | 12 | 9 | 2 | 6 | 1 | 12 | 8 | 4 |
| 9 | | 12 | 9 | 3 | 3 | 3 | 13 | 15 | -2 |
| 10 | | 11 | 9 | 2 | 5 | 2 | 15 | 12 | 3 |
| 11 | | 11 | 9 | 2 | 5 | 2 | 7 | 7 | 0 |
| 12 | | 10 | 8 | 2 | 4 | 2 | 10 | 10 | 0 |
| 13 | | 10 | 9 | 2 | 4 | 3 | 6 | 19 | -13 |
| 14 | | 8 | 9 | 1 | 5 | 3 | 8 | 11 | -3 |
| 15 | | 8 | 8 | 2 | 2 | 4 | 6 | 10 | -4 |
| 16 | | 8 | 9 | 2 | 2 | 5 | 5 | 9 | -4 |
| 17 | | 8 | 9 | 2 | 2 | 5 | 8 | 13 | -5 |
| 18 | Wolverhampton Wanderers FC | 7 | 9 | 1 | 4 | 4 | 3 | 9 | -6 |
| 19 | | 5 | 8 | 1 | 2 | 5 | 6 | 17 | -11 |
| 20 | | 2 | 8 | 0 | 2 | 6 | 10 | 22 | -12 |