Internazionale
VS
AS Roma
FC Internazionale Milano – AS Roma betting tip & odds comparison 01.10.2022
Gameweek 8 in the Serie A will see the clash between Internazionale and AS Roma at Giuseppe Meazza. Kick-off time is at 6:00 PM on Oct 1, 2022. In our preview of Internazionale vs. AS Roma, we will provide you with all the important facts and stats for this Serie A fixture. Let's start by having a look at the current form of the two teams involved.
Where to find the best sure multibet tips? Livetipsportal offers you a vast selection of predictions for the most popular domestic leagues and international competitions.
Internazionale were victorious in 2 of their previous 5 league matches (2 wins, 0 draws, 3 defeats. In the current Serie A season 2022/2023, Internazionale were able to win 3 of their 3 games at home, with a total of 0 draws, and 0 defeats (Goal difference 7:1).
AS Roma have won 2 of their last 5 Serie A encounters (2 wins, 1 draw, 2 defeat. The away record in this year's Serie A season for AS Roma reveals the following stats: 2 wins, 1 draw and 1 defeat – Goal difference 4:6.
Out of the last five Serie A encounters between the two teams, Internazionale won 4. In 1 match the points between the two sides were shared, and 0 times AS Roma got the win. If we look at the home record of Internazionale against AS Roma, the stats are as follows: 3 wins Internazionale, 2 draws and 0 wins AS Roma.
We highlight all the key features you should be aware of before downloading the Betboro app in Livetipsportal app review page!
Internazionale
Unfortunately, Nicolo Barella's early goal was the only goal scored by Inter Milan during the 7th round of the Serie A which ended with a 3-1 defeat to Udinese. This was the 3rd away game in a row ending with a loss. They seem to be haunted by bad luck whenever they are on the road this season but this is contrary to their home game which has been collecting 3 points in every match they played.
Looks like the home fans will be more confident with this week's fixture with AS Roma as their squad has been a fortress in their last 11 matches in a row while registering 2/4 clean sheets. Inter are pushing to climb back to the top seat hence this would be a very crucial game for them.
AS Roma
A frustration for the missed big chances cost AS Roma to face Inter Milan without a manager on their technical bench in this next fixture. The guests suffered their first defeat at Rome this season following Giorgio Scalvini's only goal for Atalanta, during the 35th minute. They are keen to skip a possible back-to-back loss when they take on Inter Milan hence, they will be fighting to keep at least a point.
Their last trip to Milan was dominated by a poor decision at the goal post as they came late to bounce back from the 3 leading goals of Inter Milan. This road trip is important as they will be fighting to maintain their seat in the top six of Serie A table.
Possible Lineups
Internazionale
Handanovic
Bastoni
Skriniar
De Vrij
Dimarco
Dumfries
Gagliardini
Barella
Brozovic
Dzeko
Martinez
MISSING PLAYERS: Brozovic (Red card), Lukaku (Hamstring), Calhanoglu (Hamstring)
AS Roma
Patricio
Ibanez
Smalling
Mancini
Spinazzola
Matic
Cristante
Celik
Zaniolo
Belotti
Abraham
MISSING PLAYERS: Pellegrini (Hamstring), Karsdorp (Meniscus injury), Wijnaldum (Broken leg), Darboe (Knee injury)
Our Internazionale vs. AS Roma betting tips
The two sides are 1 point away from each other with Inter Milan seating on the lower side. The pressure of switching places is too high from the host side compared to the visitors. Inter Milan recent record against AS Roma speaks even louder to give them more advantage of keeping a point at home. We believe a Double Chance bet –> Inter Milan/Draw will be the most favorable betting strategies for your ticket.
Inter Milan's last 5 recent matches in a row registered a goal in the first half of the match. Meanwhile for the past 5 matches in a row the guests have been conceiving goal(s) to Inter Milan during the first half of the match. The host will be keener to do it again to have a guarantee of climbing up the table in this match week. We advise you to wager on 1st Half Over 0.5 Goals
Go to Betwinner mobile app to explore the current ongoing promotion called the big game. Please continue to scroll to learn how you can take part in this promo including their eligibility criteria.
The Big Game, Bet with no risk right now!
The Serie A fixture for Internazionale vs AS Roma is in the Betwinner the big game promotion this week. This is a risk-free offer. Any Betwinner client can engage in this promotion to receive a PROMO CODE of bonus credit.
How to take part in the Big Game to earn a bonus amount
Browse the BETWINNER website and sign in/signup.
Fill every field in My Account.
Wager with a minimum of 5 EUR in a single Correct Score on one of the events listed on the promotion page, Internazionale vs AS Roma being one of the matches.
If your wager is lost, the bonus will be instantly credited by applying the promo code that has been awarde by Betwinner.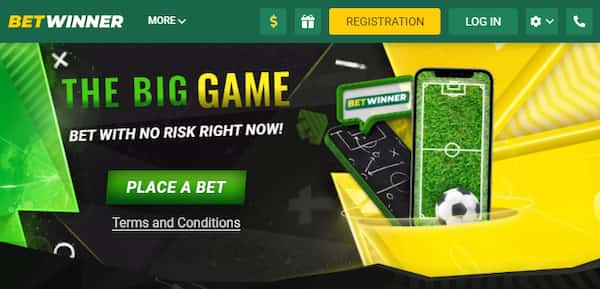 Terms and Conditions
Only one match per bonus.
Your first wager made from the promotion page is the one that qualifies for earning this bonus.
This offer is for bet wagered at the regular time of the match.
Fund to credited in your account as PROMO CODE
If you place a bet using the bonus PROMO CODE fund you are automatically excluded.
To be offered per customer, family, address, shared computer, shared IP address, and any other identical details.
Please go through all the Betwinner terms and conditions to skip being disqualified from this offer.
Performance
Internazionale
Last games
Internazionale performance of the last 5 home matches
AS Roma
Last games
AS Roma performance of the last 5 away matches
Current Standing
| POS | TEAM | PTS | MP | W | D | L | GF | GA | GD |
| --- | --- | --- | --- | --- | --- | --- | --- | --- | --- |
| 1 | | 41 | 15 | 13 | 2 | 0 | 37 | 12 | 25 |
| 2 | | 33 | 15 | 10 | 3 | 2 | 29 | 15 | 14 |
| 3 | | 31 | 15 | 9 | 4 | 2 | 24 | 7 | 17 |
| 4 | | 30 | 15 | 9 | 3 | 3 | 26 | 11 | 15 |
| 5 | | 30 | 15 | 10 | 0 | 5 | 34 | 22 | 12 |
| 6 | | 27 | 15 | 8 | 3 | 4 | 22 | 15 | 7 |
| 7 | | 27 | 15 | 8 | 3 | 4 | 18 | 14 | 4 |
| 8 | | 24 | 15 | 6 | 6 | 3 | 24 | 17 | 7 |
| 9 | | 21 | 15 | 6 | 3 | 6 | 16 | 17 | -1 |
| 10 | | 19 | 15 | 5 | 4 | 6 | 18 | 20 | -2 |
| 11 | | 19 | 15 | 5 | 4 | 6 | 20 | 25 | -5 |
| 12 | | 17 | 15 | 4 | 5 | 6 | 19 | 24 | -5 |
| 13 | | 17 | 15 | 4 | 5 | 6 | 12 | 19 | -7 |
| 14 | | 16 | 15 | 5 | 1 | 9 | 16 | 22 | -6 |
| 15 | | 16 | 15 | 4 | 4 | 7 | 15 | 22 | -7 |
| 16 | | 15 | 15 | 3 | 6 | 6 | 14 | 17 | -3 |
| 17 | | 13 | 15 | 3 | 4 | 8 | 14 | 26 | -12 |
| 18 | | 7 | 15 | 0 | 7 | 8 | 11 | 26 | -15 |
| 19 | | 6 | 15 | 1 | 3 | 11 | 6 | 27 | -21 |
| 20 | | 5 | 15 | 1 | 2 | 12 | 12 | 29 | -17 |